Apple exploring intelligent universal battery technology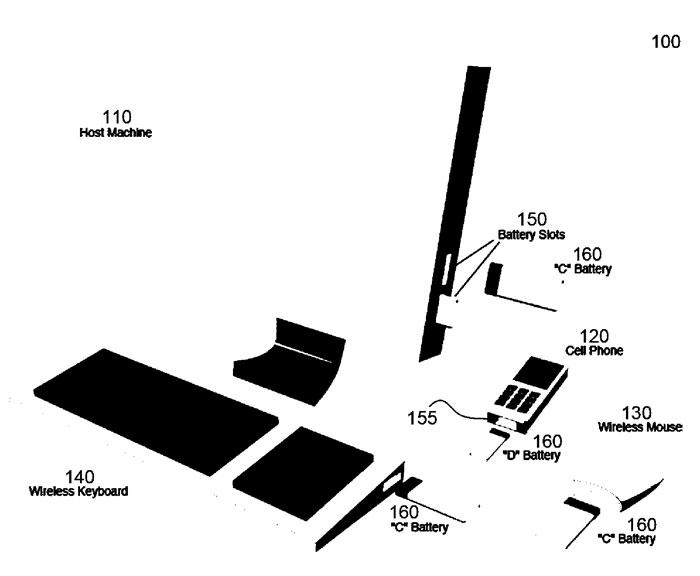 AppleInsider may earn an affiliate commission on purchases made through links on our site.
Apple may be working on more effective wireless battery management systems for personal electronic devices, with a Mac serving as the hub, according to newly discovered company filings.
A trio of patent requests published by the United States Patent and Trademark Office this week describe intelligent, universal, and rechargeable batteries that would be capable of powering a plethora of devices like cell phones, wireless keyboards and mice, speakers, mp3 players, PDAs, laptop computers, microphones, headphones, and headsets.
With a global shift towards portable computing, consumers are using more and more wireless devices interconnected through infrared, Bluetooth, and ultra-wide-band, the filings note.
"One problem often encountered by a user of a wireless personal area network is the constant need to re-charge or replace the batteries of the wireless devices," Apple wrote. "Not only is this inconvenient, but it can also decrease productivity. When a critical device such as a wireless mouse or wireless keyboard runs out of power, a user may have to wait until the device is charged ... to use the computer wirelessly again."
The patent applications go on to propose a system for battery management where the Mac takes a central role. Desktops and portables would have battery charging slots built in and serve as the host for the entire system.
Low batteries would send an alert to the host machine, leading it to inform the user which battery needs to be recharged or replaced, directing the user toward a specific charging slot for a compatible, charged battery. Alerts would be sent early enough so users can save settings or any other work before an imminent power shutoff, the filings note.
In locations where there are networked Macs, the system might recommend host machines in other floors, halls, groups or departments if they have fully charged compatible batteries in their slots.
Apple implies that the host computer would be capable of controlling the rate of charge to maximize overall battery life or maximize the energy charged. A detailed charging history, including number of charge cycles and how many were "fast" or "slow", could be accessed direct from the battery. The host system would also be capable of automatically initiating a reconditioning charge after a certain number of cycles to ensure optimum performance, the company said.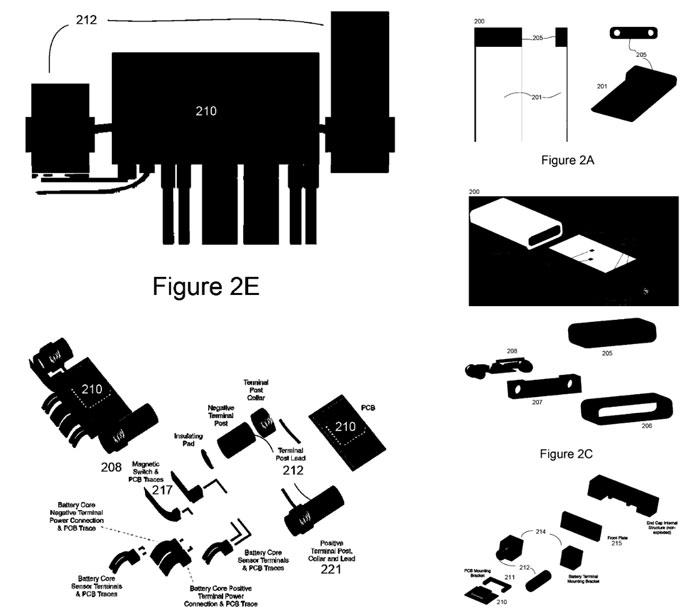 Each universal battery would include built-in circuitry to communicate with the device it's connected to before it ever begins to discharge. After an agreed amount of power is negotiated, the battery would provide power at the precise level needed.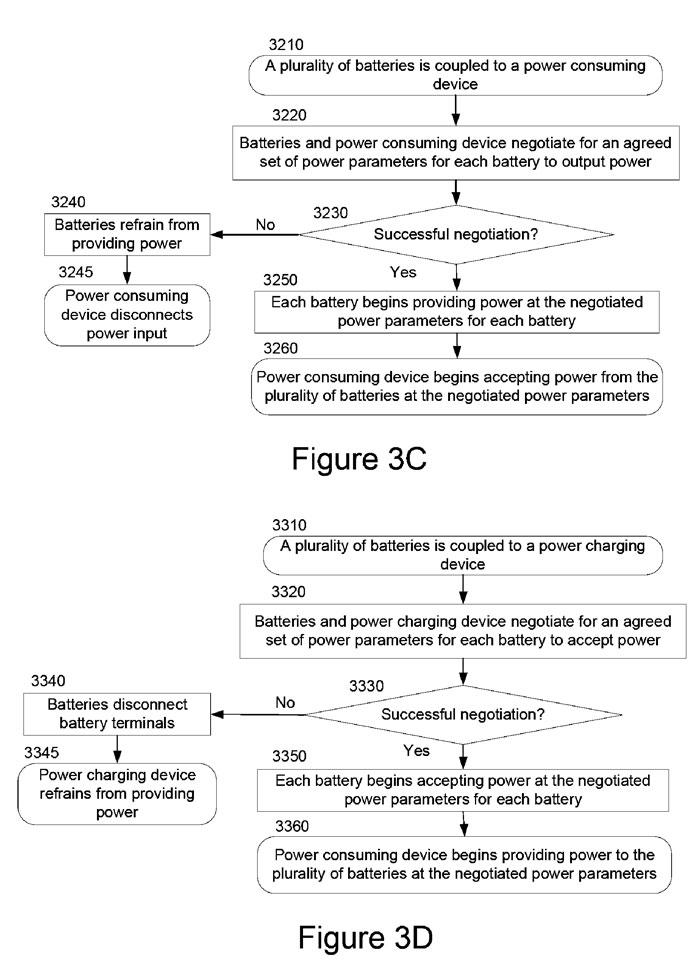 By negotiating the minimum amount of power required by the device, battery life could be maximized, the filings explain. If negotiation fails or an accidental short occurs, a safety shutoff would automatically disconnect the battery core from the battery terminals, avoiding major damage or power drain.
When the time comes for the battery to finally be replaced, the host would direct the user to a website to place an order. As an incentive to return the old battery, users would be eligible to earn recycling credits.
Apple also describes retail store kiosks capable of vending replacements that could even automatically repair and return batteries to the customer.