Restrictions drove U2 to switch sides from Apple to RIM - report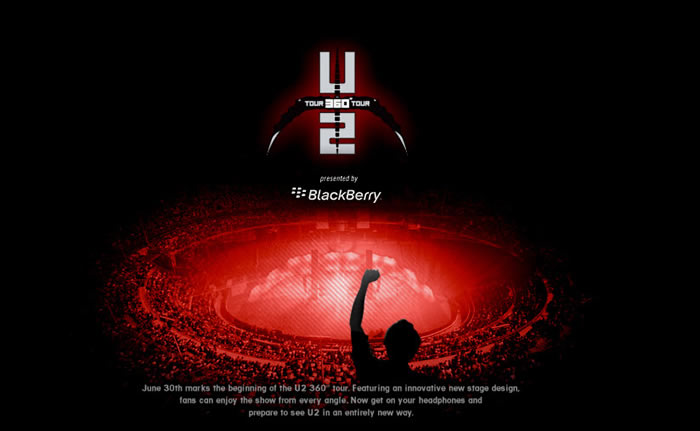 AppleInsider may earn an affiliate commission on purchases made through links on our site.
Apple's penchant for keeping its partners out of the loop reportedly cost the company its relationship with alternative rock band U2, which recently drew sponsorship from rival smartphone market Research in Motion.
According to a report in the GlobeAndMail, Toronto-based radio DJ Alan Cross recently came face-to-face with Bono following a secret concert in Boston where he struck up a conversation with the U2 frontman about the band's new partnership with RIM.
"I'm very excited about this," Bono is reported to have said. "Research In Motion is going to give us what Apple wouldn't — access to their labs and their people so we can do something really spectacular."
Asked whether this had something to do with a new application U2 wanted to create to allow fans to interact with the band as part of its "U2 360" tour, Bono reportedly said, "You're not far off," before disappearing into a crowd of people.
Last month, U2 announced that the new tour — expected to be its biggest yet — would be sponsored by Research In Motion's BlackBerry line of smartphones, distancing itself from its one-time ally in the iPod maker.
"This tour announcement marks the first stage of a relationship and shared vision between RIM and U2 that we expect will lead to new and innovative ways to enhance the mobile music experience on the BlackBerry platform for U2 fans," said U2's manager Paul McGuinness. "We look forward to sharing more details as the relationship unfolds."
"U2 is one of the greatest bands in the world and we are floored to be working with them," Apple chief executive Steve Jobs said at the time. "We just want to make some innovative products together, and we hope U2 fans will love having their very own special edition iPod."
An advertisement for U2's upcoming tour | Image courtesy of U2365.com.
The partnership continued to blossom the following year when U2 helped launch the new iPod video with an ad campaign featuring a live music video for the track "Original of the Species." In June 2006, yet another product emerged as a result of the partnership: a U2 branded video iPod.