iPad iBooks app US-only, McGraw-Hill absent from Apple event [u]

AppleInsider is supported by its audience and may earn commission as an Amazon Associate and affiliate partner on qualifying purchases. These affiliate partnerships do not influence our editorial content.
In unveiling its new iBook application and iBookstore for the iPad, Apple highlighted a number of publishers with which it has content agreements. But those deals, for now, are U.S.-only, and one glaring omission stood out from the list: McGraw-Hill [updated with comments from the publisher].
Apple has begun launching international Web sites to promote the iPad, and the Australian page comes with a small footnote that reads: "iBooks available in the U.S. only."
iBooks is a new application unveiled by Apple Wednesday that features a 3D virtual bookshelf with a user's personal collection. It also contains a link to the iBookstore, which allows users to purchase and download books from a variety of publishers.
"We've got five of the largest publishers in the world that are supporting us in this and are going to have all of their books on the store," CEO Steve Jobs said during Wednesday's keynote. "And we're going to open up the floodgates for the rest of the publishers in the world starting this afternoon."
Highlighted in the presentation were HarperCollins, Penguin, Simon & Schuster, Macmillan and Hachette Book Group. Many of those companies were revealed weeks ago to be in talks with Apple.
But absent Wednesday was one major publisher that claims to have a part in the iBookstore: McGraw-Hill.
Appearing on television Tuesday, Terry McGraw, CEO of publisher McGraw-Hill, revealed that the iPad would run the iPhone OS and would allow software to be "transferrable" between the iPad and the iPhone.
McGraw's comments came as speculation over the iPad, then simply known as a forthcoming tablet from Apple, was at a fever pitch, less than 24 hours before Apple's planned product unveiling. McGraw also gave the first official confirmation that the iPad would run the iPhone OS, revealing a crucial element of the then-secret device prior to Jobs' presentation.
Update: Contacted by DigitalDaily, a McGraw-Hill spokesperson said the CEO's comments about the iPad were merely speculative, and the company had no prior information on the device.
Some other publications have outright stated that McGraw-Hill was ousted from Wednesday's event due to McGraw's comments. But the company noted Wednesday that Apple featured only the products of trade publishers during the keynote. McGraw-Hill's education programs were never a part of the negotiations.
"(McGraw's) speculative comments about Apple's pending launch, which he shared earlier in the day in a call with investors, were simply intended to suggest that if the new device were to use iPhone applications, many of our education products would be compatible with the technology and could be made easily available on it," the statement said. "Unfortunately, it seems that many mistakenly interpreted his comments as being more specific to yesterday's announcement."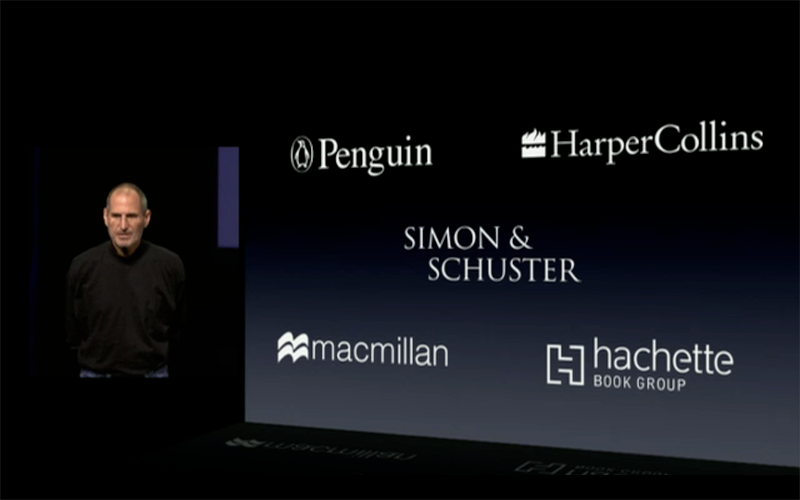 The iPad runs iPhone OS 3.2, a new version of the mobile operating system that, for the moment, is iPad-only. On Wednesday, Apple released a new software development kit that allows developers to test their existing iPhone applications or create new iPad-specific ones in a new iPad "simulator."