27-inch iMac delays continue as production halt is rumored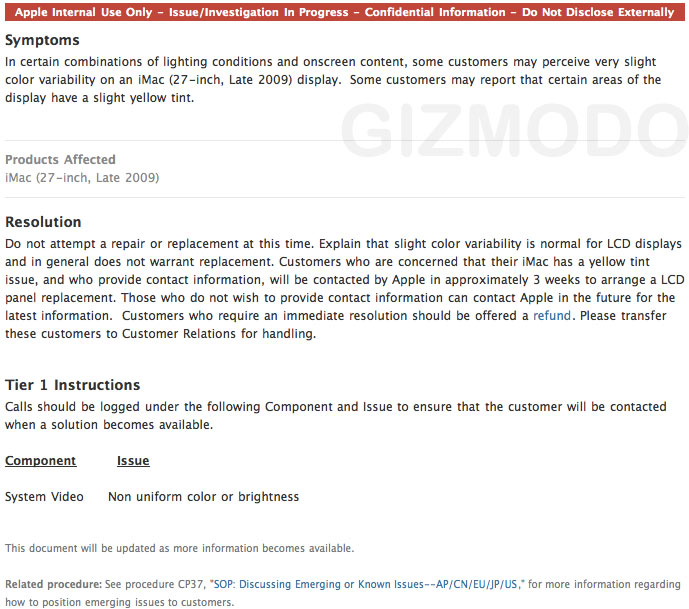 Apple's big-screen 27-inch desktop iMac still has a shipping wait time of three weeks, and one new report has alleged that the company has ceased production of new units until it can address hardware issues.
Citing an anonymous source, Hardmac reported Monday that Apple has allegedly stopped assembling lines for the desktop. Supplies of the 27-inch iMac have been restricted for months as reports of screen flickering have persisted. While some have speculated the lack of availability has been due to those issues, there has been no confirmation from Apple.
"According to one of our sources, the company completely stopped the iMac 27" assembling lines," Hardmac wrote, "the production will not resume before Apple has finally found a reliable and definitive fix for the remaining past (flickering and flashing display) and new issues (yellowish panel and flickering display) affecting those models."
In addition, some customers have been contacted by Apple to let them know their recent iMac orders have been delayed. In January, shipments of the 27-inch iMac were pushed back to three weeks
In December, Apple released a software fix to address flickering on the 27-inch iMac screen, though many users have said the software update did not address the issue. Recently, some users reported discussions with AppleCare representatives that suggested yet another update was coming.
Further confirming issues with the new desktop, this weekend Gizmodo posted what was alleged to be an internal document from Apple on how to handle complaints of screen flickering and a yellowish tint on certain areas of the screen.
"Do not attempt a repair or replacement at this time," the document reads. "Explain that slight color variability is normal for LCD displays and in general does not warrant replacement. Customers who are concerned that their iMac has a yellow tint issue, and who provide contact information, will be contacted by Apple in approximately 3 weeks to arrange a LCD panel replacement."
For its part, Apple has said the delays are due to consumer demand for the new hardware. In December, the company formally apologized for its trouble in fulfilling orders, noting that the new iMac has been a "huge hit."
When it launched in October, the newly redesigned iMac was the best-selling desktop machine in the U.S., with the 21.5-inch model taking the top spot. The big-screen 27-inch model came in third in overall sales.