Intel to debut Light Peak alongside Apple's new MacBook Pros Thursday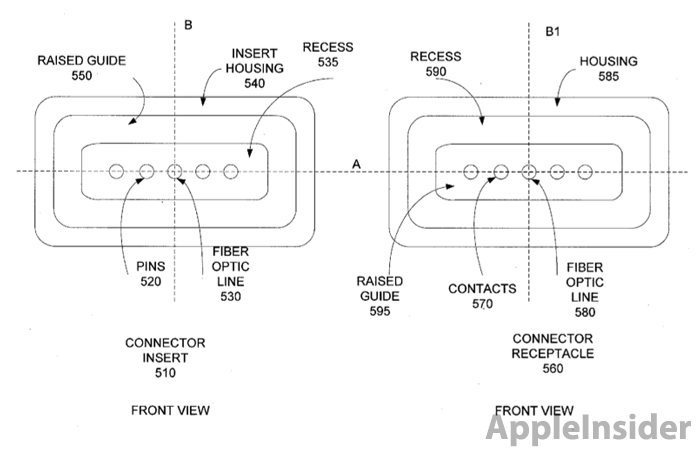 On the same day Apple is expected to unwrap its new MacBook Pros, Intel said it will be briefing the press on "a new technology that is about to appear on the market."
Intel's new technology to be unveiled will be Light Peak, according to a report by CNET, which attributed the news to an industry source familiar with the details of Intel's event.
Intel's announcement will also be made in San Francisco, strengthening the connection between its news and Apple's expected release of new MacBook Pros and potentially other products, on the same day that happens to coincide with Steve Jobs' birthday, and which falls one day after Apple's shareholder meeting.
A report by the French MacGeneration said that upcoming MacBook Pros would premier an unknown "new technology," describing Light Peak as a possible candidate.
It also confirmed an earlier report by AppleInsider pertaining to sealed package deliveries of new inventory that were not to be opened, saying it could verify that French retailers had received new stock they could not open before Thursday, 1:30 PM Paris time.
AppleInsider sources have reported that new MacBook Pros will sport significant feature enhancements outside of the expected move to Intel's Sandy Bridge CPU and chipset architecture. The inclusion of Light Peak could also explain an earlier report that claimed the new notebooks would sport minor modifications to their chassis design.
Apple and Intel have been publicly working together to deploy Light Peak for years, with Intel first demonstrating the technology on a Mac desktop system. Apple reportedly asked Intel to develop a new cabling standard with the ability to handle "massive amounts of data," and serve as a replacement for a variety of ports now in use, including USB, Ethernet, FireWire, and DisplayPort.
Intel has aimed the technology at achieving 100Gbps throughput via light using fibre optic strands, reflected in the technology's moniker. But Apple is rumored to be using an electrical variant using copper wire that can achieve 10Gbps, and has filed patents that describe lower powered mobile versions suitable for devices like iPad.
One Apple patent depicted fibre optics and electrical conduits joined in a MagSafe connector, suggesting a universal port that could provide a variety of functions from supplying peripheral power to supporting very high speed data.