US buyers get lowest price for Apple's iPad 2, Denmark most expensive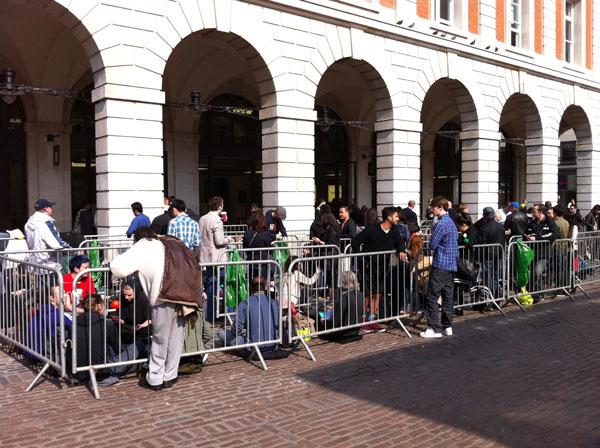 Apple's pricing and international exchange rates make the least expensive place to buy the iPad 2 the U.S., while Denmark — where the tablet went on sale Friday — is most expensive.
Using Apple's prices and current exchange rates, Reuters calculated the breakdown of who's paying what for the second-generation iPad. While the 16GB entry-level iPad 2 costs $499 in the U.S., that translates to $702 in American dollars in Denmark.
Throughout Europe, the iPad 2 costs 479 euros, or $678 U.S. in most countries. It's slightly more expensive in France, where it costs at 489 euros, while residents of Luxembourg get a discount with 455 euros.
Britons who get their hands on the iPad 2 today will pay less than the rest of Europe as well. The entry-level 16GB Wi-Fi-only model costs 399 pounds in the U.K., or $642 U.S.
The report noted that in the U.S., sales tax varies by state, with some pay as little as zero, while the highest is 13.725 percent. In America, the $499 iPad with tax has a maximum price of $567 and an average price of $547.
International lines for the iPad 2 began to form this week in anticipation of the Friday launch. As with the U.S. launch, brick-and-mortar stores were the only place to get an iPad 2 on day one.

iPad 2 launch day line at Apple's Covent Garden U.K. store. Photo courtesy AppleInsider reader Mike.
Apple began taking online orders from international buyers on Thursday, but those aren't scheduled to ship for at least a few weeks. American shoppers who buy online from Apple's store must also wait up to a month before their order is estimated to ship.
The iPad 2 is now available for sale in 25 new countries: Australia, Austria, Belgium, Canada, Czech Republic, Denmark, Finland, France, Germany, Greece, Hungary, Iceland, Ireland, Italy, Luxembourg, Mexico, Netherlands, New Zealand, Norway, Poland, Portugal, Spain, Sweden, Switzerland and the U.K. Originally scheduled to be a part of Friday's launch was Japan, but that was pushed back indefinitely following the earthquake and tsunami disaster.
The iPad 2 will also be available in Hong Kong, Korea, Singapore and additional countries in April, and in many more countries around the world in the coming months. Further international availability and pricing will be announced by Apple at a later date.