International iPad 2 lines form as Apple begins taking online preorders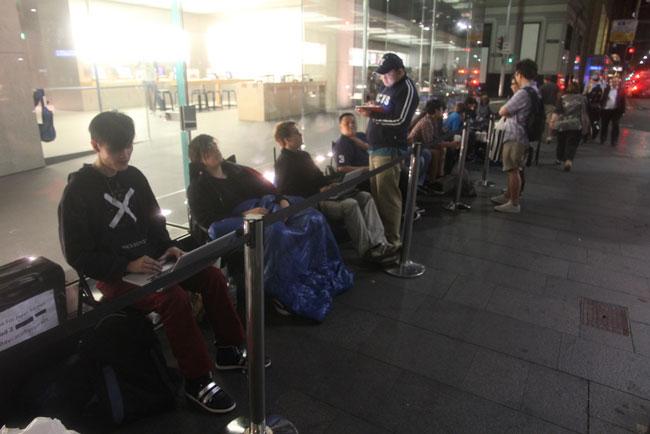 With the iPad 2 set to go on sale in just a matter of hours in some countries, lines have begun to form around the world, and some of Apple's online stores have begun taking preorders.
The iPad 2 is set to go on sale on Friday at 5 p.m. local time in 25 countries. Like in the U.S., those who want to get the new touchscreen tablet on the first day will need to go to a brick-and-mortar retail store.
Those who want to be among the first to get their hands on the iPad 2 have already begun to line up across the globe. AppleInsider has received reports from readers who have witnessed long lines in Australia, Germany, the U.K. and more.
Online preorders for the iPad 2 have also begun in many countries, with more to come as countries reach 1 a.m. local time on Friday. Unlike in the U.S., where new orders have an estimated shipping time of four to five weeks, new online orders in Australia ship in two to three weeks.
But if the U.S. launch and online sales are any indication, those estimated shipping dates will likely slip as orders continue to pile up. When Apple first began taking iPad 2 orders via its U.S. store, initial shipping estimates were just two to three days.
Apple has faced incredible demand for the iPad 2 in the U.S., and has struggled to keep the device in stock at more than 10,000 retail outlets around the country. The company's inability to meet demand in the U.S. has led to speculation that similar stockouts will occur around the world.
Last year, strong sales of the first-generation iPad forced Apple to delay the international launch of the device by a month. But Apple has stuck by its March 25 introduction for the iPad 2 in all countries but Japan, due to the recent earthquake disaster.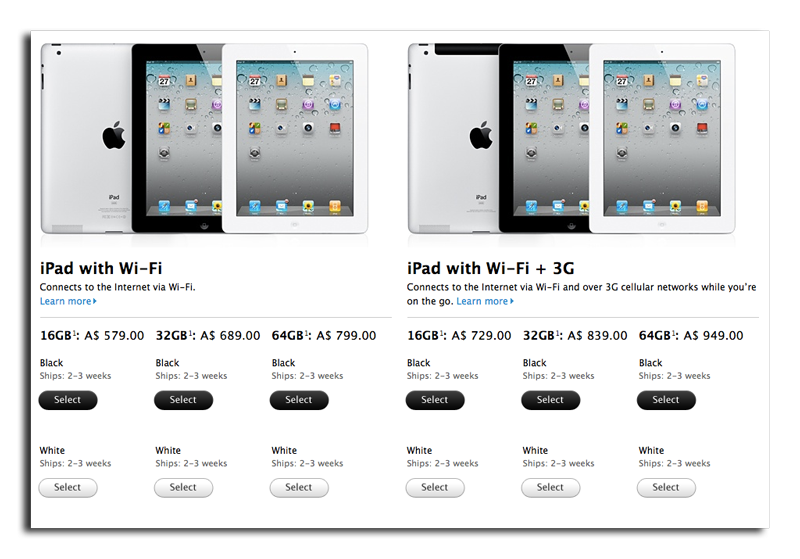 iPad 2 with Wi-Fi will be available in Australia, Austria, Belgium, Canada, Czech Republic, Denmark, Finland, France, Germany, Greece, Hungary, Iceland, Ireland, Italy, Luxembourg, Mexico, Netherlands, New Zealand, Norway, Poland, Portugal, Spain, Sweden, Switzerland and the U.K. on March 25 for a suggested retail price of $499 (U.S.) for the 16GB model, $599 (U.S.) for the 32GB model, $699 (US) the 64GB model. iPad 2 with Wi-Fi + 3G will be available for a suggested retail price of $629 (U.S.) for the 16GB model, $729 (U.S.) for the 32GB model and $829 (U.S.) for the 64GB model.
The iPad 2 will also be available in Hong Kong, Korea, Singapore and additional countries in April, and in many more countries around the world in the coming months. Further international availability and pricing will be announced by Apple at a later date.