Comparison of Wi-Fi, GSM & CDMA iPad 2s finds antennas similar to iPhone 4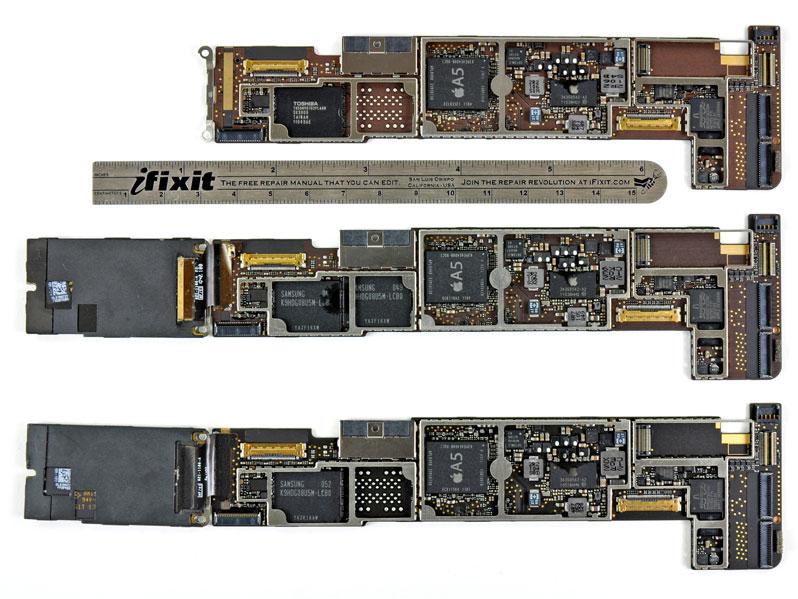 AppleInsider may earn an affiliate commission on purchases made through links on our site.
A new collection of teardowns reveals the differences between Apple's different versions of the iPad 2, comparing the components of the Wi-Fi-only, GSM and CDMA models and discovering similarities with the iPhone 4.
The comparison shows design decisions similar to the differences between the GSM and CDMA iPhone 4 models. For example, the CDMA version of the iPad 2 has one more antenna than the GSM model, just like the Verizon iPhone 4.
Also like the Verizon iPhone 4, the CDMA iPad 2 features an integrated GPS receiver. On the GSM model, GPS is a separate chip from Broadcom, like with the GSM iPhone 4.
The other major difference between the GSM and CDMA iPad 2 models is the inclusion of a Micro-SIM card slot on the GSM model. Located in the upper left corner of the device, the slot's inclusion gives that model a unique design.
The Micro-SIM tray is integrated into the headphone jack assembly for the GSM iPad 2. Since the CDMA iPad 2 does not have a space for a SIM card, it uses the exact same headphone jack assembly as the Wi-Fi-only model.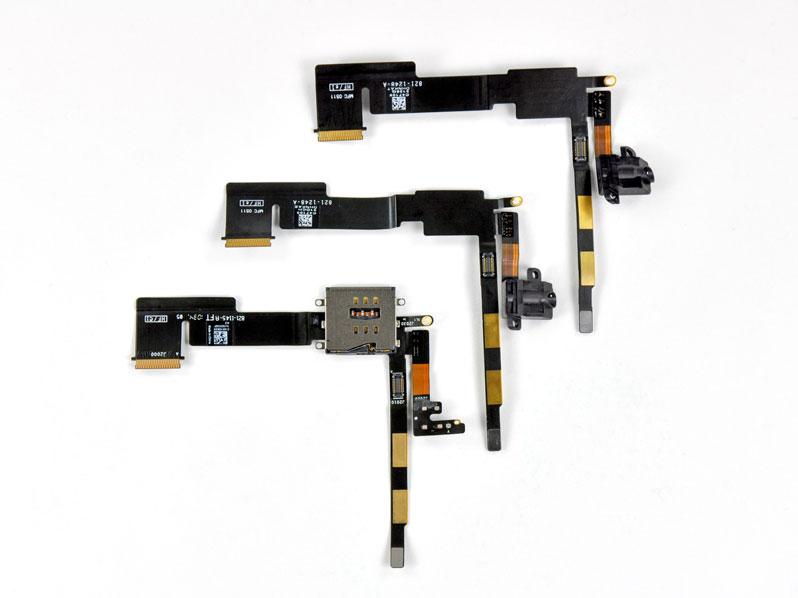 Chips providing 3G connectivity for the CDMA iPad 2 include a Qualcomm MDM6600 Baseband/RF Transceiver, Qualcomm PM8028 Power Management IC, Toshiba Y890A111222KA, Skyworks 77710 Power Amplifier Module, and Skyworks 77711 Power Amplifier Module. All of these are also found in the Verizon iPhone 4.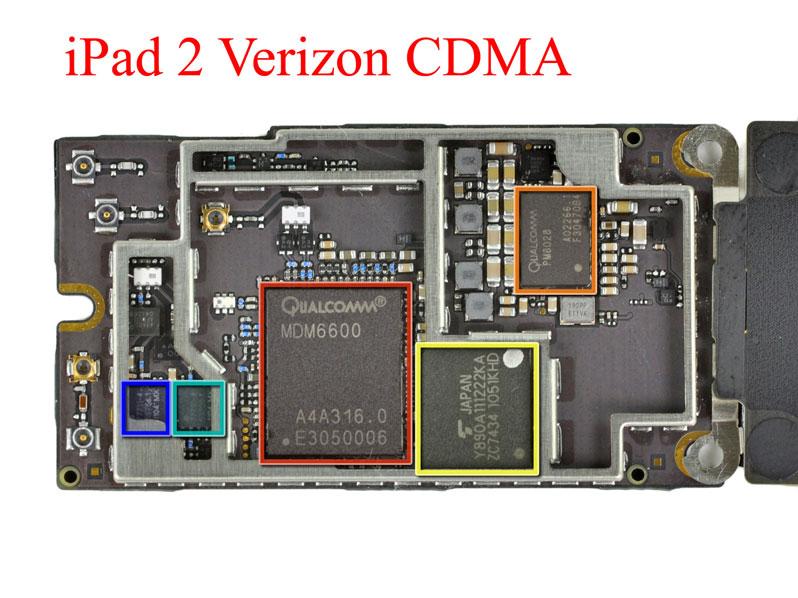 The GSM iPad 2's 3G radio has an Intel 36My1EF with 128MB of Numonyx NOR flash and Elpida Mobile DDR SDRAM, Infineon 337Se833 Baseband Processor, Skyworks & TriQuint Transmit Modules, and Infineon 338S0626 GSM/W-CDMA Transceiver. It also includes a Broadcom BCM4751 Integrated Monolithic GPS Receiver, which is an update from the BCM4750 found in the GSM iPhone 4.