Prominent hedge fund manager calls for Microsoft's Ballmer to step down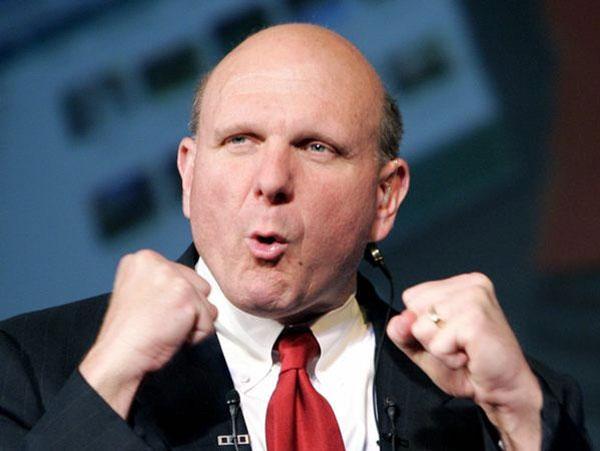 Influential hedge fund manager David Einhorn called Microsoft CEO Steve Ballmer "the biggest overhang" on the company's stock at an investment conference on Wednesday, saying he should step aside and "give someone else a chance."
Einhorn serves as president of the Greenlight Capital hedge fund, which had roughly $7.9 billion in assets at the start of the year. He gained prominence in the spring of 2008 when he predicted the accounting troubles that would eventually lead to investment bank Lehman Brothers' collapse.
As of the end of the first quarter, Greenlight owned approximately 9 million shares of Microsoft, or roughly 0.11 percent of the company's outstanding shares.
Speaking at the Ira Sohn Investment Research Conference in New York on Wednesdsay, Einhorn voiced strong concerns over Ballmer's ability to lead the company into the post-PC era, characterizing him as stuck in the past, Reuters reports. According to the report, Einhorn's remarks echoed comments that "some investors have said for years in private."
"His continued presence is the biggest overhang on Microsoft's stock," Einhorn said, as he called for Ballmer to "give someone else a chance" to lead. Shares of Microsoft closed the day at 24.19, up 0.17 percent. The company's stock has stock has dropped by more than 50 percent since Ballmer took over for founder Bill Gates as CEO in January 2000.
Einhorn also called for Microsoft to consider strategic alternatives to its the online services division, which has lost $7 billion over the past four years, according to the report.
Gates brought Ballmer on as Microsoft's first business manager in 1980. Ballmer earned a bachelor's degree in mathematics and economics from Harvard, where he lived down the hall from Gates, before attending the Stanford University Graduate School of Business.
Microsoft Chief Executive Steve Ballmer | Photo Credits: AP
Ballmer has been relatively candid about his recent struggles in the company. Earlier this week, he admitted that Windows Phone 7 had arrived "a year later" that he wished.
Last summer, he noted that the company felt pressure from Apple, which had sold more iPads "than [he'd] like them to sell."
An SEC filing by the company last fall revealed that Microsoft's board of directors had were dissatisfied with Ballmer's performance in the mobile market. "The unsuccessful launch of the Kin phone; loss of market share in the company's mobile phone business; and the need for the company to pursue innovations to take advantage of new form factors" were cited as areas of concern.
At a developer forum this week, comments made by Ballmer regarding the next version of Windows were later characterized as a "misstatement."
Several key executives at Microsoft have left the company in recent months. Last October, Ray Ozzie, who served as Microsoft's Chief Software Architect after Gates left, resigned. Following the announcement that Ozzie would step down, one analyst commented that his departure highlighted the fact that "Microsoft has been kind of lost in the woods ever since Bill Gates left."
Several other top executives at the company, including Xbox and Zune leader J Allard; Entertainment & Devices Division head Robbie Bach; and Business Division head Stephen Elop, have left or been dismissed in the past year.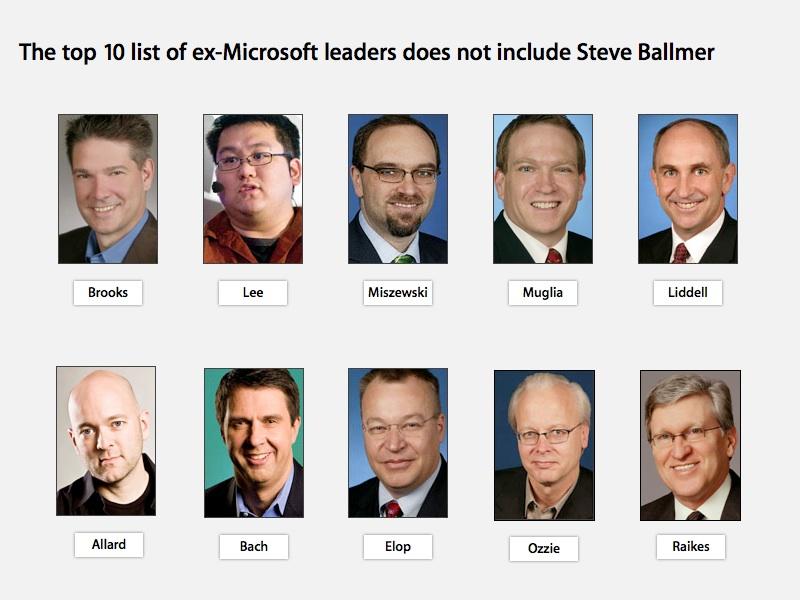 "Thousands of employees have been laid off or fired [from Microsoft] over the past two years," according to Don Dodge, who served as Microsoft's director of business development for its Emerging Business Team before being laid off.
"Losing a seasoned exec like Bob Muglia is a big, but recoverable loss." Dodge, who now works for Google, wrote in a blog post earlier this year. "Losing Muglia, Robbie Bach, Steve Elop, Ray Ozzie, Chris Liddell, Kevin Johnson, Jeff Raikes, and other senior execs is devastating. The effects aren't visible yet. It takes years to unfold. Each individual business division will get a new leader, and revenues will continue to chug along.
"But, who will be the visionary for the future? And, who will be ready to step in as CEO when Ballmer leaves? Those are billion dollar questions."