iCloud Communications files lawsuit against Apple over alleged trademark infringement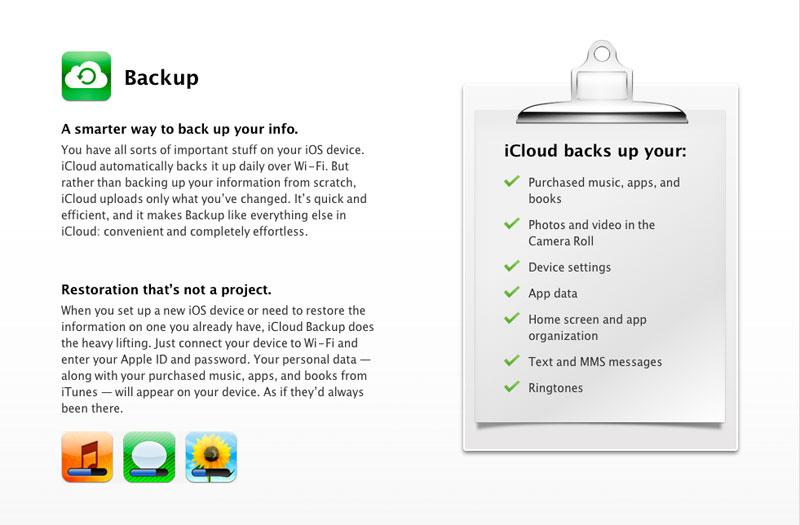 AppleInsider may earn an affiliate commission on purchases made through links on our site.
iCloud Communications has filed a lawsuit against Apple, alleging the company has infringed on its trademark and calling for an injunction that would block Apple from launching or promoting the iCloud service.
The suit was filed on Thursday in the U.S. District Court in Arizona, where iCloud Communications is based, The Next Web reports.
iCloud Communications claims to have been using the iCloud trademark for "identical to or closely related" goods or services since 2005. The suit alleges that Apple has damaged the company's trademark due to the worldwide media coverage given to Apple's iCloud announcement and the "ensuing saturation advertising campaign pursued by Apple."
The complaint calls for "all profits, gains and advantages" as well as "all monetary damages sustained," and asks for Apple to cease use of the iCloud name and ""deliver for destruction all labels, signs, prints, insignia, letterhead, brochures, business cards, invoices and any other written or recorded material" with the iCloud name.
The suit also alleges that Apple has "a long and well known history of knowingly and willfully treading on the trademark rights of others," citing legal disputes between Apple and the Beatles record label, Apple Corp., McIntosh Labs and the Mighty Mouse cartoon character.
Partly because of its high level of secrecy, the company does have a track record of launching products first and then sorting out the relevant trademarks afterward. For instance, recent high-profile products and services from Apple such as the iPhone, iPad and iAd were all subject to trademark infringement lawsuits that were later settled.
For its part, Apple filed for the iCloud trademark in Jamaica last December and then in Europe and the U.S. last week.
The Cupertino, Calif., company unveiled the iCloud service on Monday at the Worldwide Developers Conference in San Francisco. The free service, which launches this fall, will back up apps, books and music purchased from iTunes in the cloud, along with contacts, calendars and mail.
Developers can also make use of iCloud Storage APIs to seamlessly store documents and other files, while the Photo Stream feature will store a user's most recent photos in the cloud and back up the rest to a PC.
Apple will also offer an iTunes Match service beginning this fall for $24.99 a year. The service will scan users' music libraries and make iTunes Store versions of matching songs available in iCloud.