China Telecom deal viewed as $9B revenue opportunity for Apple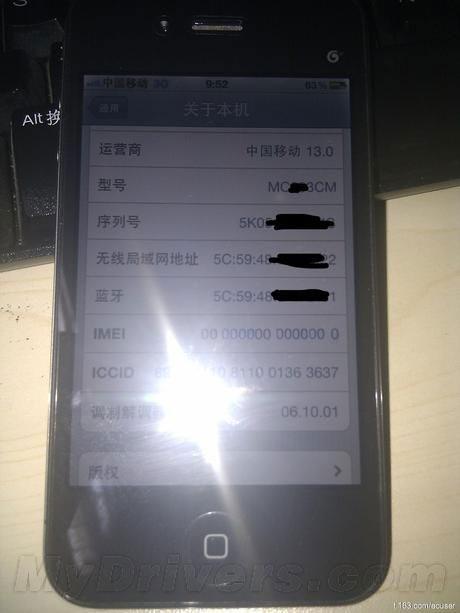 Recent reports that China Telecom will begin offering the iPhone by the end of the year have prompted investment firms to crunch the numbers on the deal's potential revenue opportunity, with one analyst arriving at a figure of $9 billion.
"We are believers," Ticonderoga Securities analyst Brian White wrote in a note to investors on Wednesday, referring to a report on Tuesday that claimed China's third-largest wireless operator will likely launch the iPhone in November.
White went on to note that, despite being dwarfed by competitor China Mobile, China Telecom still has more CDMA subscribers than Verizon Wireless. As of May, the mainland Chinese carrier had 105.7 million wireless subscribers.
According to the analyst, a conservative estimate of the total number of high-end subscribers on China Telecom is 13 to 15 million. That subscriber base would represent a near-term revenue opportunity of $8-9 billion.
However, taking a broader view of the market could signal substantially greater revenue potential. For instance, counting the entirety of the carrier's current 3G user base of 19.7 million subscribers as potential iPhone customers could represent a $12 billion market opportunity, while China Telecom's entire subscriber base could bring Apple as much as an estimated $66 billion in revenue.
White has, for some time now, followed developments of potential partnerships between Apple and carriers in China. As early as last year, his sources pointed to a deal between the iPhone maker and China Telecom. Earlier this spring, Chinese media reports emerged indicating that the carrier had been testing the iPhone on its network.
"We continue to view the ramp of China's mobile Internet as one of the most exciting investment areas in the tech world over the next decade," the analyst said, adding that Apple could be "one of the biggest beneficiaries" of the boom. White estimates the high-end mobile phone market in China poses a $70 billion revenue opportunity for China.
China Unicom began selling the iPhone in 2009 and got off to a slow start, due in part to a thriving unofficial grey market for iPhones, as well as the fact that government regulators blocked the inclusion of Wi-Fi on the device.
But, the iPhone's popularity in the country improved last year, culminating in the launch of the iPhone 4 last September, which drew thousands of customers, including a number of scalpers. Strong demand for the handset led to it being sold out for months.
As Apple's iPhone has become a sought-after handset in the country, China Mobile and China Telecom have grown eager to begin carrying the device. "The reason telecom operators are fighting for the iPhone business is because everybody is trying to grab as many 3G users as possible," Reuters reported analyst Jane Wang as saying. "The only way to keep costs down is to build up such a user base."
China Mobile is also expected to begin selling the iPhone later this year, though Apple would have to add support the carrier's home-grown 3G TD-SCDMA network.
Last week, AppleInsider uncovered an unverified photo purportedly showing an iPhone 4 running on China Mobile's 3G network. Additionally, Apple COO Tim Cook was reportedly seen visiting the wireless operator's headquarters last month, fueling rumors that the two companies are nearing a deal.
According to Cook, the iPhone maker is "on a tear" in China, posting 250 percent year over year growth last quarter. The company has forged much of its emerging market strategy in China and hopes to recreate its successes in other countries.
China represents the world's largest wireless market with 896 million mobile phone users. The bulk of its subscribers elect for pre-paid payment options rather than the subsidized post-paid plans more common in the U.S.
Recent reports have suggested that Apple has developed a cheaper iPhone meant to capitalize on China's emerging market. According to one survey, 53 percent of Chinese 3G phone buyers would choose the iPhone if its price was lower.