Strong sales of Apple's new Thunderbolt MacBook Airs result in stock-outs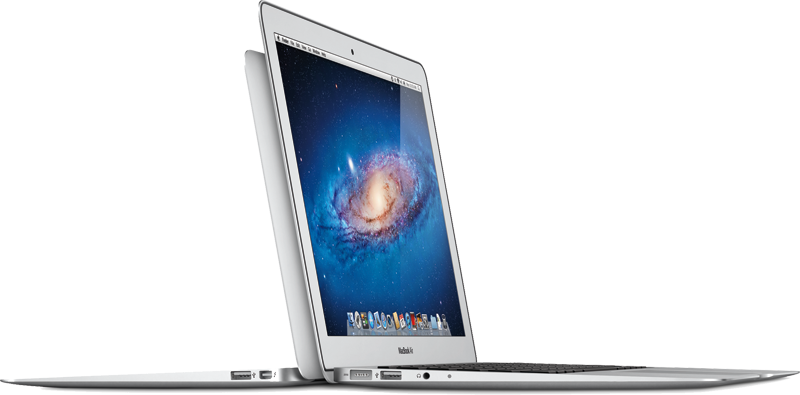 AppleInsider is supported by its audience and may earn commission as an Amazon Associate and affiliate partner on qualifying purchases. These affiliate partnerships do not influence our editorial content.
Some locations have reportedly been sold out of Apple's newly updated Thunderbolt MacBook Air models, as consumers have been quick to embrace the refreshed thin-and-light notebook.
Checks conducted by analyst Brian White with Ticonderoga Securities have indicated that the new MacBook Air has seen "very strong" demand thus far in the U.S. He said there have been instances of temporary stock-outs of certain models at some locations.
"Overall, we sense a bit more of a preference for the higher-end 11-inch models but the 13-inch also seems to be popular," he wrote in a note to investors on Monday. "Netting this out, the MacBook Air has truly redefined the laptop computing market, in our view, and we expect this momentum to continue."
Further evidence of constraints with the MacBook Air can be found with Apple's own resellers, many of which do not have hardware in stock. Some resellers found in the AppleInsider Mac Pricing Guide (included below) do have some custom configurations currently in-stock, such as the 13.3-inch model with a 1.8GHz processor and 256GB of flash storage, available for $1,614.08 from MacMall.
The new MacBook Air models, with Intel's latest-generation Sandy Bridge processors and the new high-speed Thunderbolt port, were released last month. Like the previous-generation models, the MacBook Air starts at $999, but the discontinuation of the white MacBook makes the 11.6-inch MacBook Air Apple's only sub-$1,000 notebook.
White said the timing of the release of the new MacBook Air models is key for Apple because it will keep the company in the minds of consumers even without a new iPhone available for sale. He believes that Apple has the hottest lineup of products for the back-to-school season and holidays.
"In our view, successful Apple launches are key in driving the halo effect that drives incremental demand for other Apple products," he wrote.
Apple does not break out the MacBook Air as a percentage of total Mac sales, but White would not be surprised if the MacBook Air is the best-selling Mac product at many Apple stores. With the latest IDC and Gartner estimates pegging Apple's total share of worldwide PC sales at less than 5.1 percent, Apple has plenty of room for growth in Mac shipments.
While the new MacBook Air has found immediate success, White expects adoption of the new Thunderbolt connector to take more time. The $49 Thunderbolt cable and lack of available accessories are seen as barriers to adoption at the moment, though he expects that to change over time.
White also sees Apple releasing a new iPhone in the September timeframe, and expects a so-called "iPad 3" to arrive "ahead of the holidays" this year. He has a buy rating for AAPL stock, and has maintained a 12-month price target of $666.