NFL's Buccaneers equip every player with an Apple iPad 2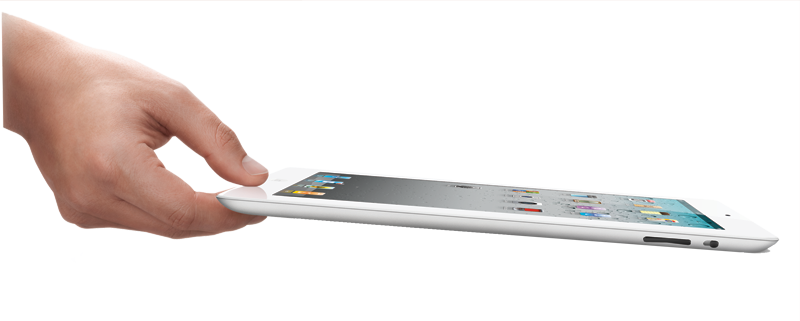 The coaching staff of the National Football League's Tampa Bay Buccaneers has equipped every one of their 90 players with an iPad 2 to view playbooks and watch videos.
Using the iPad 2 has allowed the staff to save time and paper, as players were previously provided with periodicals the size of a phone book. Now, the teams plays have been digitized and each player has been provided with an iPad, according to the St. Petersburg Times.
In addition to allowing players to brush up on the team's extensive list of plays, they also use their iPads to watch video files of NFL games, practices and situational videos.
"It's convenient. It's fast," safety Cody Grimm reportedly said. "I was snacking out on the couch and watching some film, and realized I was, like, two quarters through (a) game already."
The idea to distribute iPads to players came from the team's head coach, Raheem Morris. At 34 years old, Morris is the youngest head coach in the NFL, and he also has the youngest roster in the NFL. The iPad has been viewed as a way to entice the team's young lineup to study film.
Previously, if players wanted to watch a film at home, they had to get the team's crew to make a copy of a DVD. Now, they can watch film anywhere via their iPad.
"With this iPad, I can just flick through, and if that play doesn't apply to me, I just touch it and get out of there and go here, and there's third down," Morris said. "Get out of there, and let's go to the red zone. Okay, there's the nickel. It's a different deal now."
He also praised the ability of the team to remotely wipe an iPad in the event that a player loses the device, ensuring that the Bucs' playbook won't leak to another NFL team. The free Find My iPad service allows users to remotely locate and, if necessary, erase all data on their iPad if it goes missing.
The Buccaneers' use of the iPad is just another way Apple's touchscreen tablet has found adoption in a highly specialized role. Earlier this week, United Airlines announced it is distributing 11,000 iPads across all of its Continental and United flight decks to make their cockpits paperless, following the Federal Aviation Administration's approval of the device for use as an electronic flight bag.