Chilean airplane crash located via Apple's Find My iPhone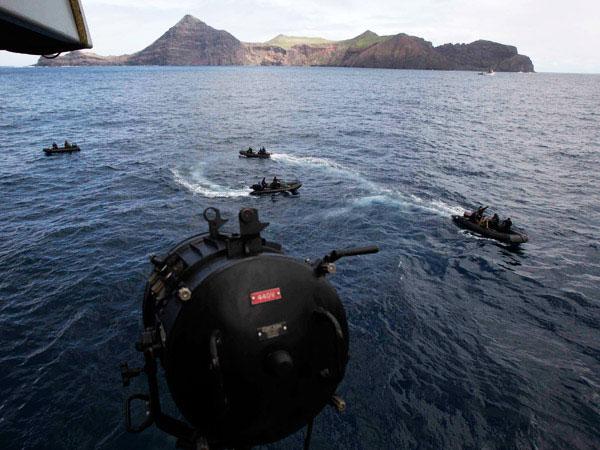 AppleInsider is supported by its audience and may earn commission as an Amazon Associate and affiliate partner on qualifying purchases. These affiliate partnerships do not influence our editorial content.
Apple's Find My iPhone feature led searchers to find a Chilean Air Force airplane that crashed and is believed to have killed 21 people.
Search and rescue teams were unable to find the airplane, which prompted one of the victims' relatives to try locating them with the Find My iPhone functionality, which uses an iPhone's GPS receiver to track the device's location. According to infobae.com (via Gizmodo), the relative shared the location data with military officials in charge of the search operation.
"One of the passengers carried (an iPhone). When it fell into the sea, it was located and one of the relatives sent us hat information," the military official reportedly said.
Unfortunately the remains of the CASA 212 vehicle were found with no survivors. Parts from the destroyed plane were found floating in the sea near Tierra Banca and Playa Larga.
The plane was said to have been severely damaged by the crash, with no pieces larger than 20 inches recovered from the crash site thus far. It is unknown how the iPhone managed to broadcast the location of the crash site following the crash.
Poor weather conditions are said to be hampering officials' efforts to recover the victims' bodies from the sea floor. Four have been discovered thus far.

Crews search for the remains of a crashed Chilean Air Force plane. Photo credit: The Associated Press.
In July, a skydiver dropped his iPhone 4 from his pocket while in freefall. Though the device was damaged, it managed to survive the fall in working order, and the skydiver was able to recover the handset by tracking it via GPS.
"It goes to show you if I crash land and need an ambulance, they can still track me down with the GPS," Jarrod McKinney said after the incident.