Apple's white iPod touch to use different lamination process than iPhone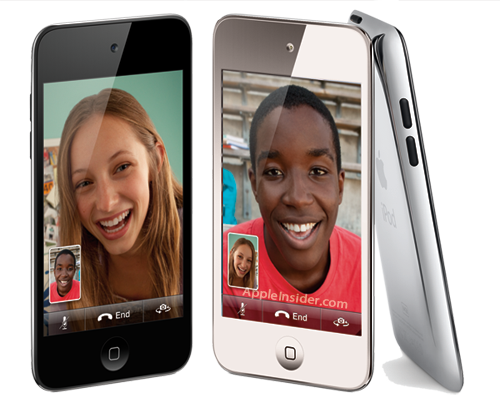 Apple's forthcoming iPod touch refresh is not expected to feature any updated internal hardware, but a new white model will be made with a different lamination process than is used for the white iPhone.
Analyst Ming-Chi Kuo said on Monday that because of that different approach to painting the glass, the new white iPod touch will look "a little different" than the white iPhone. Apple still expects the black model to be more popular, and is expected to represent 60 percent of units manufactured for launch.
Kuo said he expects the new white model to be "helpful to sales," but its impact will remain limited because there will not be a new design element or a hardware update for the iPod touch. He believes total iPod touch shipments in 2011 will be less than they were in 2010.
However, he sees 2012 as an opportunity for Apple to boost sales of its flagship iPod with a potential design change and upgraded hardware. Last quarter, the iPod touch accounted for more than half of the 7.54 million iPods Apple shipped during the three-month frame.
Kuo first indicated in July that Apple's product roadmap revealed Apple plans to release a white iPod touch in 2011. But beyond a new color option, build plans for the new iPod touch indicated there will be few, if any, distinguishable changes from the existing black models first introduced in September 2010.
Supporting Kuo's details, code found in betas of Apple's iOS 5 references an unreleased iPod identified as "4,2." That reference suggests that a new iPod touch will not be significantly different from the fourth-generation model released in 2010, as a major hardware update would presumably carry an "iPod 5,1" identifier.
Evidence supporting the upcoming release of a white iPod touch has also come in the form of leaked components from overseas suppliers. They have shown a white front panel, as well as a headphone jack that would fit the new model's color scheme. Neither component suggested there will be any major changes to the device from the fourth-generation model.