Windows PC makers demonstrate Thunderbolt support for 2012 debut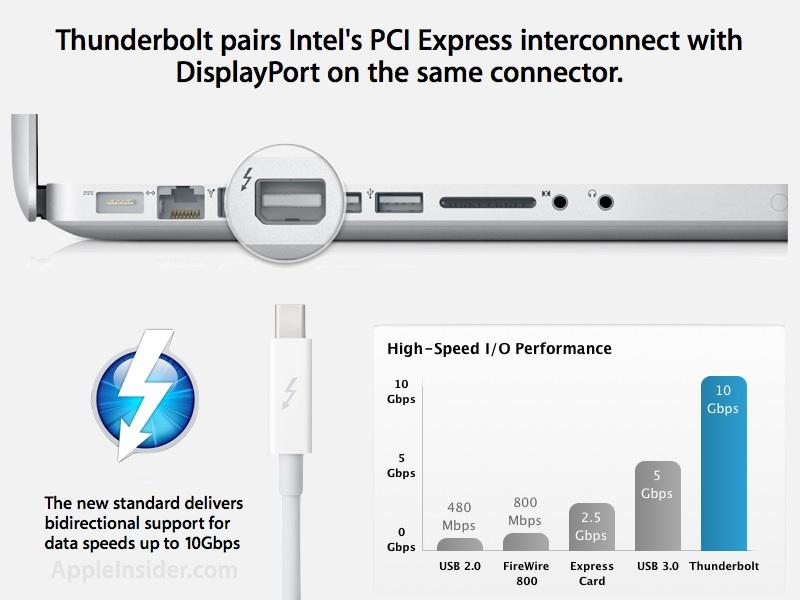 AppleInsider is supported by its audience and may earn commission as an Amazon Associate and affiliate partner on qualifying purchases. These affiliate partnerships do not influence our editorial content.
PC makers Acer and Asustek have joined Apple in announcing support for Intel's Thunderbolt high speed data interconnect, saying they will add the technology to PCs next year.
Intel noted the two companies as new adopters of Thunderbolt standard at its Intel Developer Forum in San Francisco today, demonstrating the technology working on a Windows PC, according to report by PC World.
Acer and Asustek have previously bet on netbooks, but Acer, the fifth largest PC maker worldwide after HP, Dell, Apple and Toshiba, saw its sales contract by more than 25 percent over the last year as the market for netbooks as collapsed in the wake of iPad. Both companies are now working with Intel to develop "ultrabooks" similar to Apple's wildly successful MacBook Air line.
Thunderbolt, which combines DisplayPort video and PCI Express on a single cable, has been essentially exclusive to Apple throughout 2011. The Mac maker first announced the port on MacBook Pros in the spring, and then brought it to the Mac mini, iMac and MacBook Air this summer.
HP, the world's largest PC maker, discounted the standard in May, with its worldwide marketing manager Xavier Lauwaert saying at the time, "We did look at [Thunderbolt]. We're still looking into it. Haven't found a value proposition yet."
Lauwaert said PC makers were "content" with USB 3.0, characterizing Thunderbolt as a "more fancy solution" that HP is "not convinced" it should pursue. HP is currently determining whether to spin off its PC group or sell it to another company.
Sony announced a high end notebook in June which incorporated a proprietary version of the technology in its docking station, but is not branded as Thunderbolt nor physically compatible with existing Thunderbolt cables.