Samsung, Google believed to launch flagship Nexus Prime at Oct. 11 Android event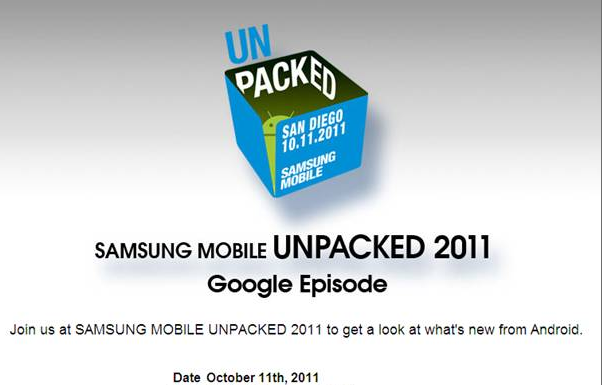 Samsung and Google are partnering up for an event on Oct. 11 that will showcase "what's new from Android" and will likely launch the Nexus Prime, the first phone running Android 4.0 "Ice Cream Sandwich," just one week after Apple unveils its next-generation iPhone.
Samsung on Wednesday sent out invitations to its "Mobile Unpacked 2011: Google Episode" event, which will be held in San Diego, Calif., as noted by TechCrunch.
Given that the invitation depicts the Android logo peeking out from a box, waiting to be unpacked, the event is widely believed to launch the highly-anticipated Nexus Prime smartphone. The Prime is expected to be the first device to run Android 4.0 Ice Cream Sandwich.
Rumors have suggested the phone will sport a dual-core processor, 4.-5inch or 4.65-inch screen and Verizon Long-Term Evolution 4G.
The Nexus line of Android phones generally represents Google's flagship device for the platform. The search giant originally partnered with HTC to release the Nexus One last year, then teamed up with Samsung late last year to release the Nexus S. That device served as the "lead device" for the Android 2.3 Gingerbread update and featured a unique curved glass screen and integrated near-field communication technology.
For its part, Apple has accused Samsung of infringing on its patents with the Nexus S and Nexus S 4G, as well as numerous other devices.
The timing of the event appears set to counter interest in Apple's next-generation iPhone, set to debut at an Oct. 4 media event on the company's campus. In August, reports emerged that Google was rushing to finish Ice Cream Sandwich in time to compete with the next iPhone. The Mountain View, Calif., software company is said to have moved up a release date from the end of the year to October.
Ice Cream Sandwich will be Google's effort to merge its tablet-specific 3.0 Honeycomb release with the smartphone-focused Gingerbread. The company previewed the release in May, highlighting the fact that it will be "one OS everywhere." The update will include a new "state of the art" user interface, as well as new widgets and applications.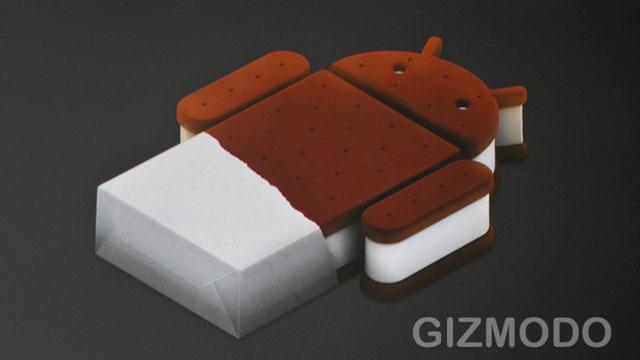 Android Ice Cream Sandwich. Google I/O 2011 photos via Gizmodo.
However, Google could face an uphill climb in bringing partners on board to build tablets using Ice Cream Sandwich. According to one recent report, notebook makers are pessimistic that Android 4.0 will help them compete with Apple in the tablet market.
"[S]ources pointed out that non-Apple players may need to wait until the Android version after Ice Cream Sandwich or Windows 8 hit the market to fight back against Apple," DigiTimes said.
Meanwhile, the smartphone market will see fierce competition this fall, as Apple, Google and Microsoft are now lined up for major releases in October. The companies are each jockeying to finalize major mobile operating system updates ahead of the coveted holiday shopping season. Microsoft said last week that its Mango update to Windows Phone 7 will arrive in two weeks, roughly coinciding with the timing of Apple's and Google's releases.