Apple focuses on Siri with first iPhone 4S TV ad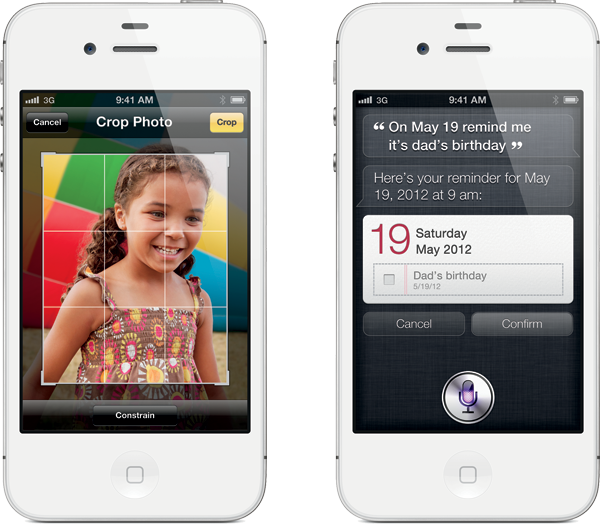 Television networks have begun airing the first commercial for the iPhone 4S, with the advertisement focusing primarily on the new device's Siri virtual personal assistant feature.
The fast-paced ad begins with a shot of the Siri interface and then cuts to closeups of a variety of users submitting requests to the application. The requests range from practical to informative, such as "We have a flat tire," "I'm locked out" and "What does a weasel look like?"
"Say hello to the most amazing iPhone yet," the commercial concludes.
In typical Apple fashion, the TV spot eschews listing technical specifications in favor of highlighting the personal element to the device. For instance, Apple last year aired a series of ads showing heart-warming FaceTime video calls between people.
Apple took the wraps off the iPhone 4S at a press event earlier this month. Though some pundits expressed disappointment at the lack of a new form factor for the device, record numbers of customers have flocked to purchased the handset. Apple has revealed that sales of the iPhone 4S topped 4 million in the first three days of availability.
Wireless operator AT&T announced on Thursday that it had activated 1 million iPhone 4S devices on Tuesday, setting a record for fastest selling iPhone on the carrier. Sprint last week said that the handset has topped previous one-day sales records for the company.
Mainstream media outlets have praised Siri as a "standout feature" of the iPhone 4S. Reviewers were, in general, quite impressed with the virtual personal assistant, though they did note that the functionality is not yet perfect.
Apple competitors, however, have disparaged the service. Android boss Andy Rubin said earlier this week that he doesn't believe that phones should serve as assistants, while Microsoft's Windows Phone head Andy Lees dismissed the device as not being "super useful." Both competing platforms offer their own voice recognition features, though they lack the natural language processing that Siri has.
The Cupertino, Calif., iPhone maker purchased Siri for $200 million in 2010 and has reportedly expanded the team working on the feature to make it one of the largest groups at the company.