ARM seen challenging Intel's notebook chip dominance by 2013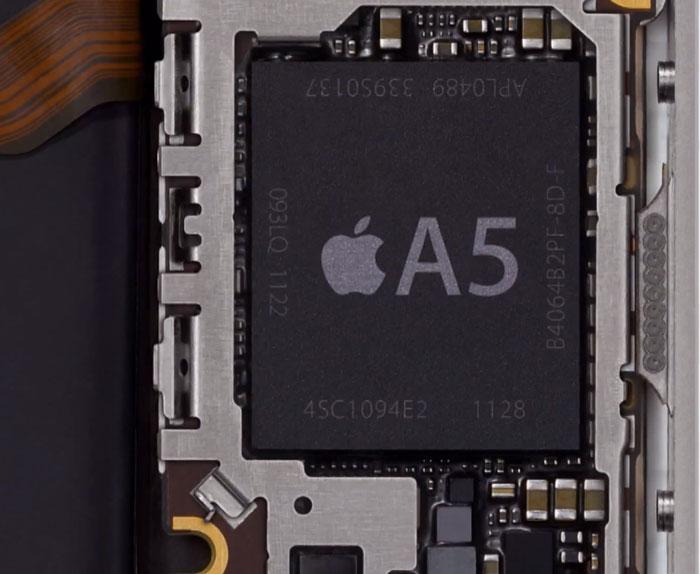 AppleInsider is supported by its audience and may earn commission as an Amazon Associate and affiliate partner on qualifying purchases. These affiliate partnerships do not influence our editorial content.
ARM, the company whose reference designs are used in the chips that power Apple's iPhone and iPad, is expected by industry insiders to carve out a significant presence in the traditional notebook computer market by 2013.
While ARM's raw processor performance is not expected to catch up with PC chipmaker Intel in the next two or three years, ARM CPUs are seen becoming powerful enough to power more traditional computers, rather than primarily smartphones and tablets. Citing sources in the notebook PC market, DigiTimes reported Friday that industry insiders expect that Intel will face its "biggest crisis yet" from ARM in 2013.
Anticipation of success from ARM in the notebook PC market stems partially from the fact that Microsoft's next-generation operating system, Windows 8, will offer compatibility with processors based on ARM's reference designs. Windows-based notebook makers, hoping to counter the success Apple has had with its Mac lineup, reportedly hope that competition between Intel and ARM will help the industry and could drive chip prices lower.
"The sources pointed out that Intel is currently focusing on improving the power consumption of its processors, while ARM is enhancing its performance," the report said. "Since ARM is cooperating with Microsoft, and Intel with Google, multiple choices of platform will mean a single platform will no longer dominate the market, and competition will also force the upstream giants to provide a wider range of options to their downstream partners."
Starting with the first-generation iPad in 2010, Apple began crafting their own custom-designed ARM-based systems-on-a-chip with both CPU and graphics processing included. Earlier this year, one rumor claimed that Apple was internally testing a new MacBook Air model powered by the same A5 processor as the iPad 2 and iPhone 4S, and that Apple was impressed with the results.
ARM CPUs are popular in devices like smartphones and tablets because they offer lower power consumption than traditional chips, like the Intel processors that power most PCs as well as Apple's entire Mac lineup. Apple originally attempted to develop the iPad based on Intel's low-power Atom chips, but eventually went with ARM designs. Apple also warned Intel that it would end its partnership with the chipmaker for Mac CPUs if it did not improve power consumption, a threat that Intel executives admitted was a "real wake-up call" for the company.
If ARM does enter the notebook PC business, its most likely entrance point would be thin-and-light laptops that sacrifice power for portability, like Apple's popular MacBook Air lineup. Intel has attempted to counter the MacBook Air with its own "Ultrabook" reference design for ultraportable laptops, but that strategy, while still in its infancy, has struggled thus far.