Citigroup: Amazon plotting smartphone to challenge Apple's iPhone in 2012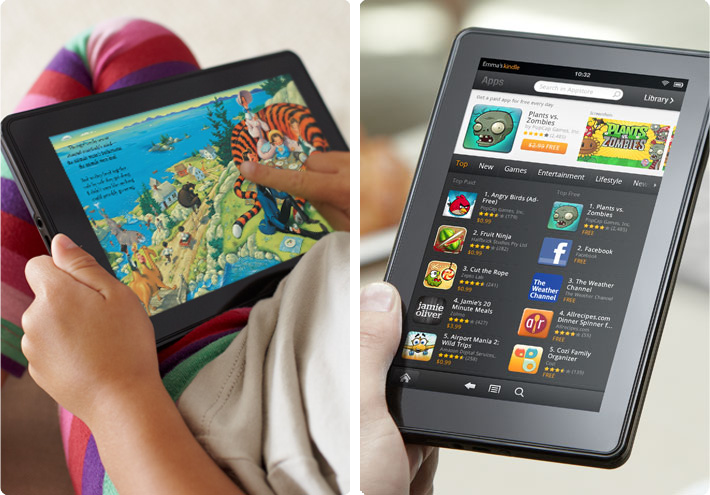 AppleInsider is supported by its audience and may earn commission as an Amazon Associate and affiliate partner on qualifying purchases. These affiliate partnerships do not influence our editorial content.
Not content with entering just the tablet market, Amazon is planning to release a smartphone in the fourth quarter of next year, in a move that will challenge Apple and its bread-and-butter iPhone, says one analyst.
Citigroup's Mark Mahaney issued a note to investors saying that, according to the supply chain, the online retailer is planning on releasing a smartphone in time for next year's holiday season, as noted by AllThingsD.
"Based on our supply chain channel checks in Asia led by Kevin Chang, Citi's Taipei-based hardware research analyst, we believe an Amazon Smartphone will be launched in 4Q12," the note read.
According to the analyst, the device will be jointly developed with Foxconn. Amazon will reportedly pay non-recurring engineering fees to the manufacturer, but the phone and some of its components will be manufactured by the same Hon Hai TMS group that works on Amazon's Kindle e-readers and a rumored 8.9-inch tablet.
Amazon reportedly broke from its usual partnership with Foxconn for the Kindle Fire tablet in a rush to get it out the door. The company is said to have contracted Original Design Manufacturer Quanta because the ODM could save time by piggybacking off of work on RIM's BlackBerry PlayBook.
Mahaney estimates the Amazon smartphone will cost between $150 and $170 to build and may sell for roughly the same amount. "For a normal brand like HTC, they need to price the product at US$243 to make 30% gross margin. If Amazon is actually willing to lose some money on the device, the price gap could be even bigger," he said.
The smartphone will likely run Google's Android mobile operating system, as the analyst suggested that Amazon will need to pay an "OS royalty" to Microsoft. The Redmond, Wash., software giant boasted last month that it has achieved patent licenses with half of the Android market. Amazon opted for Android on the Fire, but gave the open source OS a customized look.
The online retailer has adopted a strategy of selling hardware at a loss as a ploy to draw customers to its content offerings. For instance, a teardown of the Kindle Fire revealed that it costs more than its selling price.
In all likelihood, a low margin strategy from Amazon would threaten low-end smartphone makers rather than Apple's iPhone. Backed by the world's largest online store, Amazon may win the race to the bottom on hardware margins because most other hardware makers won't have sales from a robust content ecosystem to fall back on. Downward price pressure in the tablet market from the Kindle Fire has already resulted in a $300 price cut for the BlackBerry PlayBook.
Apple said earlier this month that it's not worried about the Kindle Fire because it believes the tablet will drive customers to the iPad by further fragmenting the tablet market. As such, the iPhone maker may view the prospect of a Kindle phone in the same light.