Apple's iPad 3 will be slightly thicker with same screen size - rumor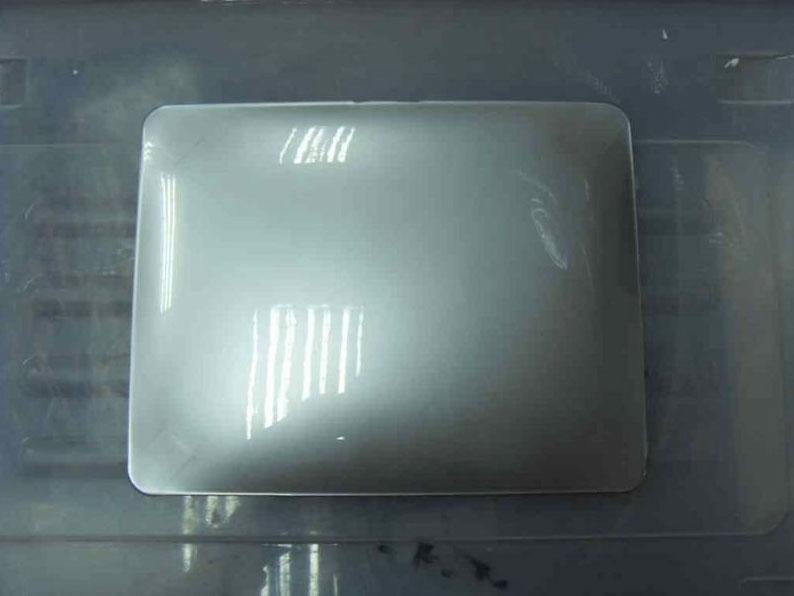 Apple's third-generation iPad will be slightly thicker than the iPad 2, but will have the same 9.7-inch screen size, and will continue to support the magnetic Smart Cover, according to a new report.
Citing an Asian supplier who is allegedly crafting components for Apple's next iPad, Japanese blog Macotakara reported on Wednesday that the next iPad may be thicker for an "unknown reason." That means third-party cases that cover the back side of the device will not be compatible with the next iPad.
However, Apple's first-party magnetic Smart Covers will remain compatible with the third-generation iPad, the source reportedly said. That's because the new iPad, despite being slightly thicker, will have the same rounded side as the iPad 2.
In addition, two back covers (1, 2) claimed to be from prototype iPad hardware are available for sale on the global commerce site Alibaba.com. The plain aluminum backs do not show an Apple logo.
One reason for a thicker frame on the third-generation iPad could be the components necessary to include a high-resolution Retina Display. Numerous rumors have pointed toward Apple increasing the screen resolution of its iPad with a new model anticipated in 2012.
Apple introduced the Retina Display branding with the iPhone 4 starting in 2010. By packing more pixels onto the same screen size, Apple has boasted that the individual pixels are so small that they cannot be distinguished by the human eye.
In order to include a Retina Display, Apple may adopt entirely new display technology. One report in November suggested Apple would use IGZO displays from Sharp to reach a 330 dots-per-inch screen resolution. But that report claimed the IGZO display would also allow for a future iPad to be thinner, not thicker.
Other reports, however, claimed that Apple would utilize a dual-LED light bar system to illuminate the Retina Display of a third-generation iPad. Apple's apparent difficulties with the higher resolution displays and new LED backlight designs were said to have already affected the launch schedule of the next iPad.
Some of the confusion surrounding the next iPad coming from Apple's supply chain could be explained by a report from early November, which alleged that Apple has tasked its suppliers with the development of two tablet projects, code-named "J1" and "J2." Both of the new models were said to have different sizes, specifications and technologies from the current-generation iPad 2.