PC makers losing interest in tablets, hope Ultrabooks will improve margins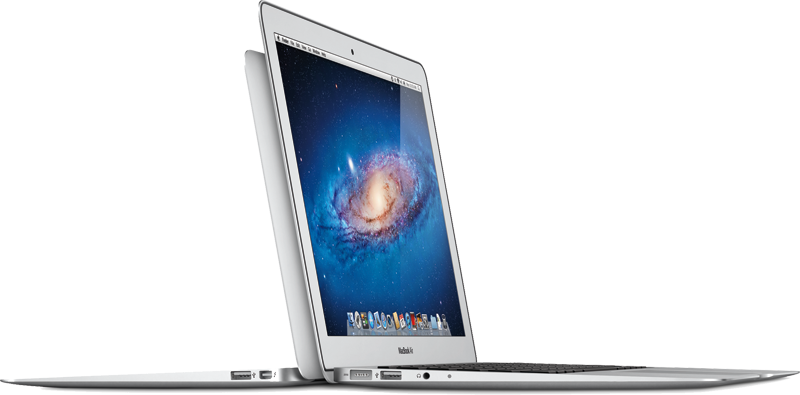 AppleInsider is supported by its audience and may earn commission as an Amazon Associate and affiliate partner on qualifying purchases. These affiliate partnerships do not influence our editorial content.
Traditional PC makers are said to not be paying much attention to the tablet market controlled by Apple and now Amazon, and are instead pinning their hopes on thin-and-light Ultrabooks to improve gross margins.
Margins in the notebook supply chain are expected by industry watchers to improve in 2012, according to DigiTimes, as PC makers turn their focus toward the Ultrabook specification spearheaded by Intel. Ultrabooks are modeled after the success of Apple's ultraportable MacBook Air, and PC makers hope the thin notebooks with long battery life will increase their profit with higher prices than low-end notebooks.
Most notebook makers have now turned away from the low-end netbook market, where margins are razor thin. But the report also said that PC makers are also "not paying as much attention" to the tablet market as they were before.
Specifically cited in Tuesday's report were Acer and Asustek, which recently launched quad-core tablet PCs running Google Android 4.0 Ice Cream Sandwich. But those companies have still allegedly lost interest in the tablet market dominated by Apple's iPad, and are said to be "turning their focus back to the notebook market."
Tuesday's report is similar to one from the same publication a month ago, in which it was said that traditional PC makers, like Dell and HP, plan to concede the tablet market to Apple and Amazon in 2012. Amazon recently entered the touchscreen tablet market with its new Kindle Fire, which has already become the online retailer's best-selling product.
Evidence of those changes has already come with Dell's discontinuation of its Streak line of tablets, while HP quickly discontinued its TouchPad tablet soon after it went on sale this summer. And while competitors bow out of the tablet space, Apple's iPad sales continue to grow while the company dominates the market.
As for Ultrabooks, the MacBook Air competitors got off to a slow start in 2011, which has PC makers already eyeing price cuts and cheaper plastic components to gain an edge over Apple. Systems that qualify for Intel's Ultrabook specification are intended to be less than 20mm thick and cost less than $1,000.
PC makers have placed their hopes in Ultrabooks as Apple's MacBook Air continues to grow sales for the company. Last month, one report said the MacBook Air now represents 28 percent of Apple's total notebook shipments, while it is rumored to expand the product line with a new 15-inch model in early 2012.