LG releasing Google TV-based smart TV as Apple television rumors swirl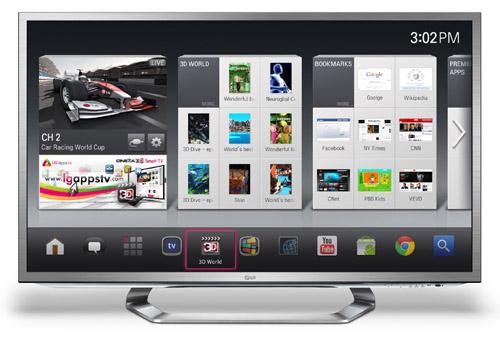 AppleInsider is supported by its audience and may earn commission as an Amazon Associate and affiliate partner on qualifying purchases. These affiliate partnerships do not influence our editorial content.
LG has taken the wraps off its first Google TV-powered television set, even as rumors of an Apple television loom over the industry.
The South Korean consumer electronics maker issued a press release on Friday (via TechCrunch) unveiling its new LG Smart TV with Google TV, set to be introduced next week at the Consumer Electronics Show in Las Vegas, Nev. The new set, which will be featured in a demonstration next Monday, sports a custom interface on top of the Android-based Google TV platform.
"Through Google TV, LG has merged Google's established Android operating system with LG's proven 3D and Smart TV technologies, offering consumers a new and enthralling TV experience," said LG President and CEO Havis Kwon.
LG touted the device's "ease of use" as its most attractive feature, citing the combination of the Android-based user interface and an LG-designed Magic Remote Qwerty. The television utilizes LG's CINEMA 3D technology to offer a 3D viewing option.
The company does not, however, appear ready to fully commit to Google TV for its connected sets. LG noted in its press release that it will "continue to advance its own Smart TV platform" alongside Google TV. Based on NetCast, the platform will power more than 60 percent of the company's flat panel TVs that will arrive later this year.
"With a growing collection of content and services, LG's Smart TV platform will continue to provide consumers with a unique user experience," the release read.
For its part, Google struggled to gain traction with Google TV when it released the software in late 2010. Sales of set-top boxes and HDTVs based on the platform floundered, with partner Logitech reporting losses of as much as $100 million from the initiative. Last October, Google released a new and improved Google TV with more support for the Android Market application store and improved search functionality.
Eric Schmidt, Google's chairman and former CEO, remains confident that Google TV will take off. H made the bold prediction last month that "the majority" of televisions in stores will run Google TV by next summer. The company has its work cut out for it, as a number of TV makers, including LG, Samsung, Panasonic and Sony have committed to developing their own competing platforms.
Meanwhile, evidence of an upcoming Apple television continues to mount. One recent report claimed Apple designer Jonathan Ive has a "slick" 50-inch Apple television prototype in his studio at the company's headquarters. Rumors have suggested that different versions of the set could be as small as 32 inches or as large as 55 inches.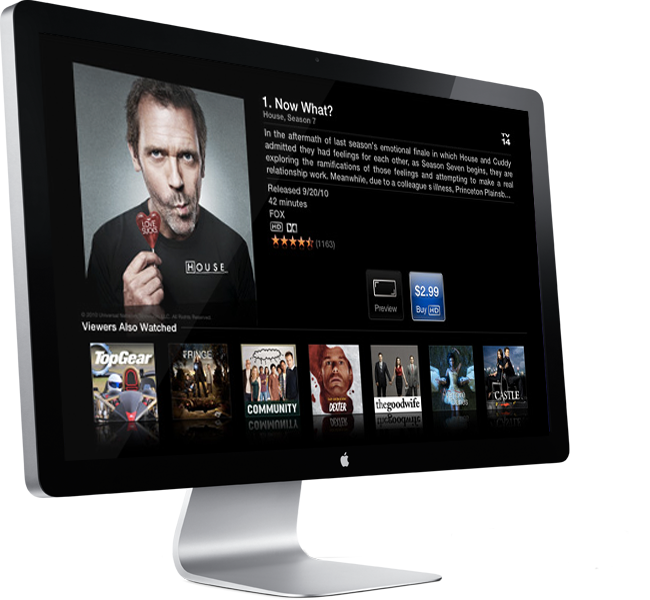 Sony CEO Howard Stringer said last year that he has "no doubt" that late Apple co-founder Steve Jobs was working to revolutionize the television. According to him, a "tremendous amount of R&D" is being spent by the industry to invent the next generation of TVs.
Stringer also gave voice to a latent desperation that TV makers have been experiencing as of late. "We can't continue selling TV sets [the way we have been]. Every TV set we all make loses money," he said. Several display-making companies, including Samsung, have seen eroding profits in recent years as flat-screen purchases have slowed.
Jobs himself told his biographer that he had "cracked" the secret to a simple and elegant TV interface. A new Apple patent application uncovered by AppleInsider on Thursday revealed that Apple has invested research funds on improved LCD display picture quality when watching widescreen movies, prompting further speculation that the company is working on an television set.