China Telecom iPhone launch nears as Apple receives vital network license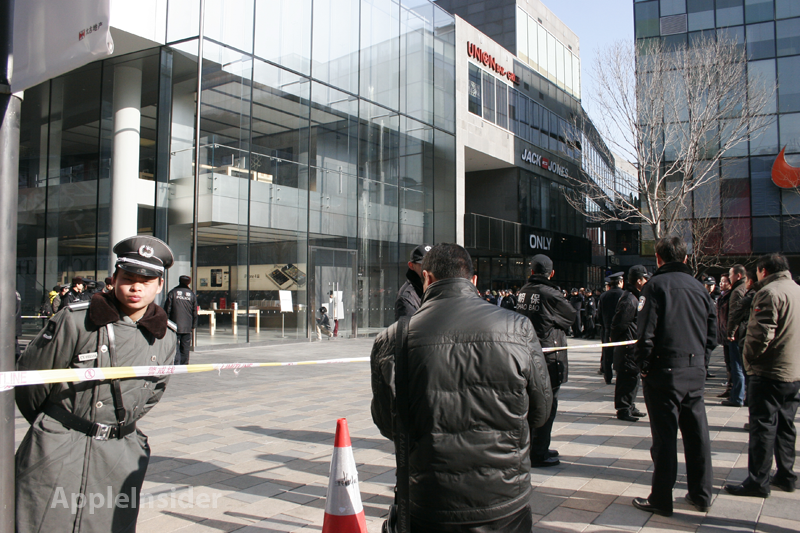 One of the final obstacles to the arrival of Apple's iPhone on the China Telecom network has been removed with the news that a Chinese regulatory agency has granted a network access license for the handset.
The website for China's Telecommunication Equipment Certification Center revealed earlier this week that it had approved an iPhone capable of supporting China Telecom's CDMA-2000 network, MarketWatch reports. The permit is often an indication that a launch is imminent, as approved handsets usually go on sale in the country within weeks of receiving network access licenses.
Apple's current iPhone 4S model, despite being a "world phone" with both GSM and CDMA functionality, is not natively capable of running on China Telecom's 3G network. The iPhone 4S officially went on sale in the country last week, but the launch was marred by a near riot caused by scalpers and professional line-waiters outside of its flagship retail store in Beijing.
The Cupertino, Calif., company then elected to delay sales of the handset from its five retail stores in China, instead making the device available through its partners. China Unicom, the only one of China's three wireless operators to officially carry the iPhone, offers steep subsidies for the iPhone 4S with multi-year service contracts.
Last week, reports emerged that a new CDMA-2000-compatible iPhone, classified with the model number A1387, had already received regulatory approval from China's Radio Management agency and was awaiting a network access license. It's not immediately clear, however, whether the approved iPhone will be a modified iPhone 4S or an older model.
Leaks revealed last year that China Telecom engineers were testing the Verizon CDMA iPhone 4 and had succeeded in getting the device to work on its network. The carrier's chairman said last May that it had reached a deal with Apple to carry the iPhone, but he was unable to provide details on when that would take place.
Police officers cordoned off the Sanlitun Apple store in Beijing last week after the iPhone 4S retail launch was canceled.
Analysts have estimated that a partnership with China Telecom could open up a revenue opportunity of as much as $9 billion for Apple. Even as the smallest carrier in China, the company had 123.4 million mobile customers as of the end of November, with roughly 33.4 million subscribers to its 3G services.
Earlier reports had suggested that China Unicom would remain China's exclusive iPhone provider until at least Chinese New Year, which takes place on Jan. 23 this year. After channel checks with "value chain suppliers," one analyst suggested last year that China Telecom wouldn't receive the iPhone until February or March 2012 at the earliest.
The arrival of the iPhone on China Telecom would leave China Mobile, the world's largest wireless carrier with 650 million customers at the end of 2011, as the only operator in China without Apple's best-selling handset. China Mobile executives have suggested that Apple and the company are working on a deal to release a 4G TD-LTE-compatible iPhone in the future, but the carrier's TD-LTE network is still undergoing testing. Even without official support or 3G service for the iPhone, more than 10 million customers use the smartphone on their network.