Apple Stores rake in $6.1 billion in record quarter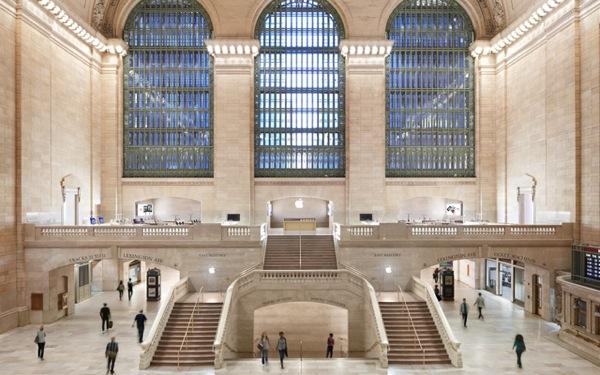 Apple's retail outlets set new records in Q1 2012 and brought in an unprecedented $6.1 billion in revenue, which translates to a prodigious 59% increase over results from the same time a year ago.
Among the record-crushing numbers announced during Tuesday's earnings conference call, Apple Chief Financial Officer Peter Oppenheimer detailed the stunning results from the company's retail division, which set records in iPhone, iPad and Mac sales during Q1 2012.
As previously reported, the launch of the iPhone 4S was a huge contributor to the moving of handsets at retail locations, with overall iPhone sales more than doubling from the year ago period. Pent up demand drove many Apple Stores to sell out of the company's newest generation smartphone at launch, leaving anxious customers to either buy online or reserve the device for an in-store pickup.
iPhone 4S demand continues at Apple Stores worldwide as evidenced by the recent Chinese launch that was postponed due to overly-eager crowds.
Apple's tablet business also surged in the last quarter as the iPad 2 saw significant gains through the holiday season. It was revealed during the call that, counting iPad sales, Apple is now the largest computer maker in the world and sold more units of the ubiquitous tablet than HP sold PCs.
Desktop and laptop sales rose from 851,000 a year prior to 1.1 million, and Oppenheimer noted that approximately half of those sold in Apple Stores were to customers who had never before owned a Mac.
The company added four new locations to its chain of 361 outlets, including the gigantic Grand Central Terminal marquee store in New York and three others in Europe. Oppenheimer estimates that with an average of 358 locations open, revenue per store hit $17.1 million compared to $12 million in 2011, marking a 43% rise.
Apple Stores like the company's Grand Central location (pictured above) earned a record $6.1 billion | Source: Apple
Facilitating the precipitous growth was a record numbers of Apple Store customers, which amounted to 110 million visitors or almost 22,000 people per store in a week. Oppenheimer added that the new EasyPay checkout process that was introduced in December helped deal with the enormous amount of foot traffic.
The segment margin almost doubled as it set a new record of over $1.8 billion and 30.3 percent of retail revenue, which beat last year's $1 billion and 26.2 percent.
Going into 2012, Target has already confirmed that it will be opening 25 Apple store-within-a-store outlets across the nation which should boost revenue, however the program may not offer as robust a lineup as current Best Buy locations. Additionally, reports have claimed that a number of official Apple Stores are being planned worldwide and should open their doors sometime this year.
Oppenheimer closed by saying that Apple's product lineup is the strongest in company history and that he is "extremely enthusiastic" about upcoming devices already in the pipeline.