Users report 3G connection issues with Apple's new iPad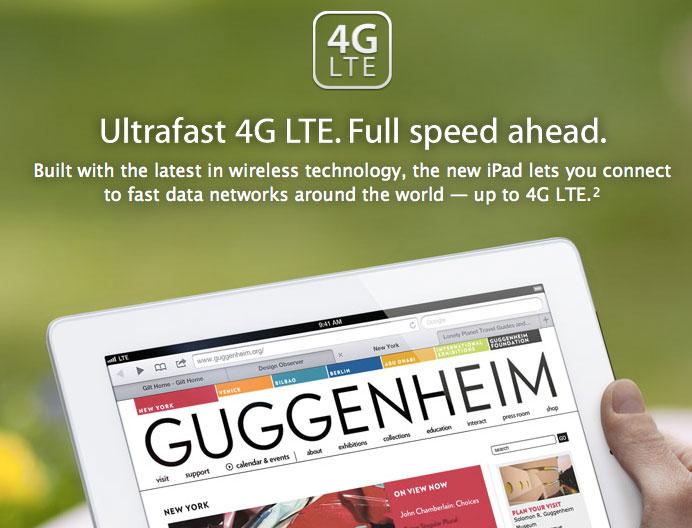 Some owners of Apple's new iPad have begun reporting connectivity issues with the LTE-capable model, stating that the device loses a 3G connection and won't reconnect without a hard reset.
Users with the issue have continued to post over the last week in a growing thread at the Apple Support Communities website. Most of the users who have posted appear to be international users attempting to connect to 3G networks, rather than the 4G LTE speeds available in the U.S.
User "NewForce" suggested that the issue lies either in iOS 5.1 or the Qualcomm chipset Apple has utilized in the new iPad. They said they tried a number of remedies, including resetting settings and replacing the SIM card, but nothing solved the problem except for cycling the power on the iPad between 3 and 5 times each day.
Users reporting issues say that the problem is specific to the new iPad. Many posting on Apple's website owned previous-generation 3G models and did not have the same connectivity bugs.
Those sharing the problem come from a variety of international countries, including Austria, Australia, Germany, Switzerland, Norway, Poland, the U.K., Singapore, Spain and Italy. In addition, a handful of people from the U.S., like user "rodzs," have also joined the discussion, though there seem to be fewer problems for American users.
"I live in northern Wisconsin and while I'm at home and the surrounding areas it works, but then the minute I am in extended coverage it doesn't work!!" they wrote. "Like many of you I tried resetting pretty much everything and nothing. I went to a Verizon store and tried to tell them that something is wrong with it and they pretty much told me that it was because when it is in extended coverage it might not work because of reception."
AppleInsider was first to report in March on an unrelated Wi-Fi reception issue some users have seen with the new iPad. Those people have complained that wireless reception with the new model is notably inferior than with Apple's previous models.