RIM to cut 40% of workforce as another top exec resigns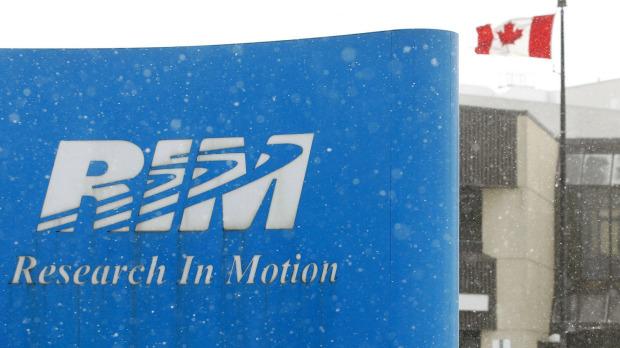 AppleInsider is supported by its audience and may earn commission as an Amazon Associate and affiliate partner on qualifying purchases. These affiliate partnerships do not influence our editorial content.
As ailing Research in Motion prepares to axe nearly 40 percent of its workforce in the coming months, another top-level executive has announced their resignation on Monday as the BlackBerry maker continues to hemorrhage cash.
Canada-based RIM lost its top lawyer on Monday when Chief Legal Officer Karima Bawa announced she would resign, with her departure adding to the rising count of high-level executives leaving the company, reports Reuters.
Bawa's resignation is the second in as many weeks and follows that of Managing Director of Global Sales and Regional Marketing Patrick Spence. In early April, it seemed that Spence would be staying, but the situation at RIM was apparently too dire for him to remain.
A statement from RIM noted that Bawa, who has worked for the company since 2000, would be staying on long enough to hire and transition a suitable replacement.
The Waterloo, Ontario company is expected to cut a massive number of jobs through the year in tandem with launching new handsets built around the next-generation BlackBerry 10 operating system. According to sources familiar with the matter, RIM is looking to bring down its existing global workforce of 16,500 employees to about 10,000 by early next year. The layoffs will affect the company's legal, marketing, sales, operations, and human resources divisions, a source said.
CEO Thorsten Heins, who replaced co-CEOs Mike Lazaridis and Jim Balsillie in January, is looking to salvage what is left of the once dominant smartphone maker and part of that change necessitates the huge layoffs.

RIM headquarters in Waterloo, Ontario. | Source: The Globe and Mail
RIM stock has plummeted some 75 percent over the past year as its share of the smartphone market dwindles against heavy competition from Apple's iPhone and handsets running Google's Android. According to the latest IDC data, BlackBerry shipments only accounted for 6.4 percent of the global market while Android and iOS took a combined 82 percent, shipping 89.9 million and 35.1 million units, respectively.