Australian judge approves $2.3M fine against Apple for 4G iPad marketing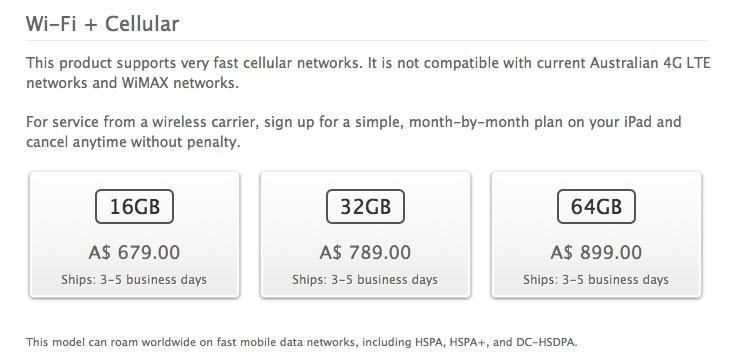 An Australian judge has approved an A$2.25 million fine for advertising claims Apple made about 4G compatibility for the third-generation iPad.
Apple and the Australian Competition and Consumer Commission reached a settlement earlier this month and had been awaiting court approval. Federal Court Justice Mordy Bromberg approved the fine, which amounts to US$2.29 million, on Thursday, the Associated Press reports.
The ACCC had taken issue with Apple's promotional materials for the launch of the third-generation iPad in Australia in March. The watchdog argued that advertisements for the 4G version of the device misled customers into thinking that it would work on Long Term Evolution networks in Australia.
Though Apple initially defended its actions, it eventually caved and rebranded the device. Last month, Apple began calling its 4G-capable tablet the "iPad Wi-Fi + Cellular," dropping the 4G claim from the product name. Apple now asserts that the device "supports very fast cellular networks," while warning consumers that it will not work with Australian 4G LTE networks.
Owing to its time zone, Australia was the first country to sell the iPad when it hit the market on March 16. The device became an immediate hit and was in short supply for weeks after the launch.