Apple to discuss iOS security at 2012 Black Hat conference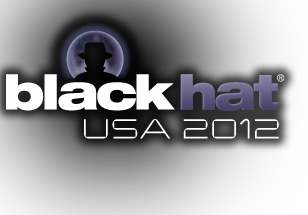 For the first time ever, Apple will be presenting at the Black Hat security conference this week, highlighting key security technologies in the iOS mobile operating system.
Apple's scheduled appearance at Black Hat was profiled on Tuesday by Bloomberg, which noted that prior to this year, Apple has been "noticeably absent" in the 15 years that the conference has been held in Las Vegas, Nev. This Thursday, Dallas De Atley, manager of Apple's platform security team, is scheduled to give a presentation on iOS security.
"It's significant because in recent years, Apple products have been stripped of their image of being hack-proof," author Jordan Robertson wrote. "The company's rise has made it a bigger target, as hackers have been discovering bugs in the iPhone since it came out in 2007."
Trey Ford, general manager of Black Hat, told Bloomberg that Apple's marketing team is "on board" with De Atley's presentation, as "no one at Apple speaks without marketing approval."
Apple has recently softened its language on security, and last month the company gained publicity when it toned down some of the marketing speak on its website related to viruses on the Mac. The website used to boldly claim that Apple's OS X operating system "doesn't get PC viruses," but since then the company changed the page to say that OS X is "built to be safe."
Earlier this year, more than 600,000 Macs were estimated to have been infected by a trojan horse named "Flashback." More than half of the Macs believed to be infected by the botnet were found in the U.S. alone, before Apple released a number of software updates to stop the spread of the malware.
As for the iOS platform found on the iPhone and iPad, repeated studies have shown that Apple's mobile operating system is more secure than Google's Android platform, where malware is more commonly found. However, some malware has even found its way onto Apple's iOS App Store, even though all applications found on the digital storefront must first be reviewed and approved before they can be made available for public download.