Apple pulls Russian malware from iOS App Store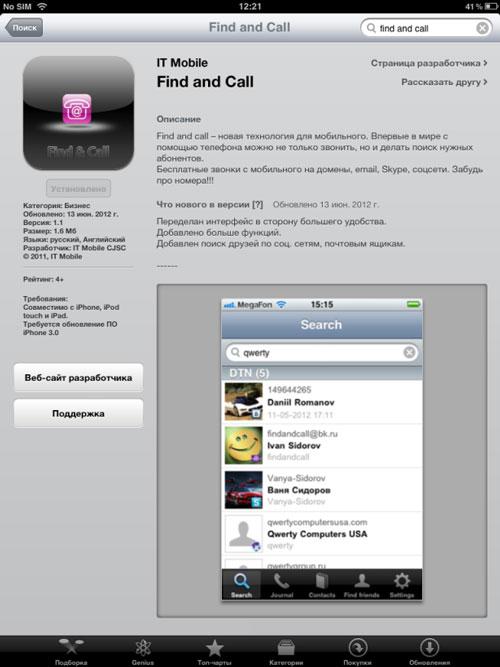 Hours after it was highlighted by a security firm, Russian-language malware on the iOS App Store was removed by Apple and is no longer available for download.
Apple confirmed on Thursday to Jim Dalrymple of The Loop that it removed the malware, an application named "Find and Call," once it was alerted to its presence on the App Store. The company said the software was pulled for violating App Store guidelines by accessing a user's Address Book data without authorization.
The application was revealed by Kaspersky earlier on Thursday to be a Trojan that would upload a user's phone book to a remote server. From there, the server sends out text message spam to all the contacts in the user's address book with a link to download the application.
In addition to being found in Apple's iOS App Store, the "Find and Call" software was also found on the Google Play storefront for Android handsets. Google has presumably also responded by pulling the application, as it can no longer be downloaded from Google Play.
Malware is an extremely rare occurrence on Apple's iOS platform, as the company has a review process that analyzes each individual application made available for download on the App Store. The company first began publishing its guidelines for review in September of 2010.
However, malware has routinely been found on Google's more open Android platform. Last year one security firm claimed that Android malware had increased by 472 percent in just one four-month span.
The malware issue on Android has been attributed to the lack of a review process such as Apple's, as well as the ease for a developer to make an anonymous account and pay the low $25 fee required to begin posting software to Google Play.
This May, Apple quietly made public a report detailing the extensive efforts it has undertaken to secure its mobile operating system. The paper boasts that Apple "designed the iOS platform with security at its core."