Apple CFO says company sees 'no ceiling' to penetration of Chinese market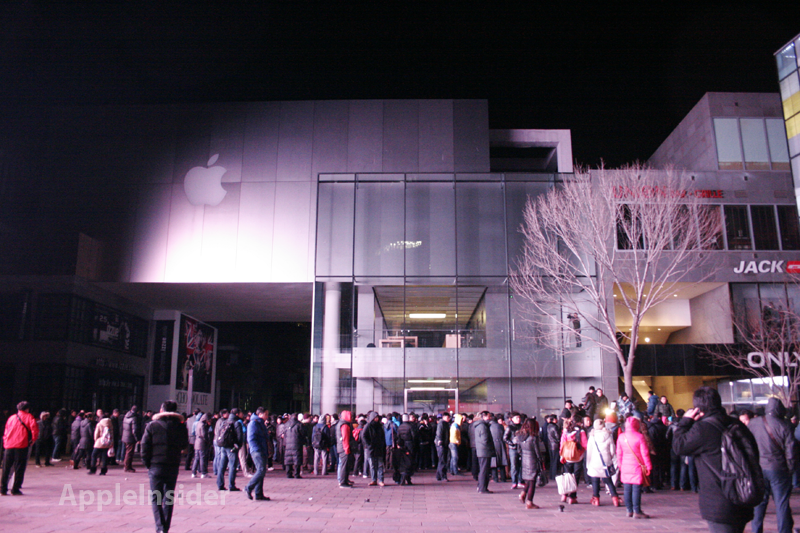 Apple's financial chief Peter Oppenheimer, brimming with confidence over the company's near-term product plans, reportedly told a group of analysts on Thursday that China represents a seemingly limitless opportunity for future growth.
"They don't see a ceiling," Brain Marshall, an analyst with ISI Group, said of Apple's prospects to further penetrate the Chinese market. He made the comments in a research note to clients following a conference call ISI hosted with Oppenheimer.
"Many consumers can't yet afford a car or home but want to carry and show a great product," Marshall added.
During the call, Oppenheimer also indicated that he was 'very excited' about new retail store opportunities in China, saying Apple will be adding new stores in both Beijing and Shanghai, in addition to launching locations in several new cities.
Although Oppenheimer did not identify any particular locations, AppleInsider reported earlier this year that job listings for Apple Retail store leader positions were turning up in Shenzhen and Chengdu. Additionally, a mall in Dalian, China recently began advertising that the "world's biggest" Apple Store was set to open in the shopping center in the near future.
For Apple, expansion of its retail footprint in China can't move fast enough. The region, which now accounts for a staggering 16% of the company's overall sales, has fewer Apple retail stores than the state of Pennsylvania.
With just six stores in Greater China, Apple has one retail location per 216 million Chinese residents, whereas Pennsylvania has a total of eight stores for a population of 12.7 million people. Yet, during the company's most recently-ended fiscal quarter, sales in China rose 48% year-over-year to $5.7 billion — with Greater China represents about a third of Apple's combined 25% growth rate in all of Asia-Pacific.
Former Apple retail chief Ron Johnson said in early 2010 that Apple had plans to open a total of 25 retail stores in China in the short term, but the company has since then fallen well short of meeting that goal, potentially due to a combination of red tape issues and its 'very selective' approach to acquiring prime real estate.
After learning the iPhone 4S launch had been postponed, an unhappy crowd lingered around a Beijing Apple Store on Jan. 13.
Another issue that may have slowed Apple's retail progress in China is Johnson's departure as Apple's retail head, followed by his replacement by John Browett, the former chief executive of Dixon's, a discount UK tech retailer.
Browett was castigated by bloggers earlier this week after reports surfaced that the new retail vice president had issued orders to layoff staff in Apple's retail workforce in an effort to raise profits and presumably make a name for himself at the expense of the company's industry leading reputation for retail customer service.
Demand for Apple products in China is only expected to increase during the second half of the year, as the company last month reached a settlement to use the iPad brand in China, which cleared the way for the company's new third-generation iPad to go on sale in mainland China. Apple has already captured 70 percent of the Chinese tablet market.
In addition to his upbeat comments regarding China on Thursday, Oppenheimer reportedly exhibited "high confidence in future plans" in general, which Marshall believes is indicative a near-term launch of both the iPhone 5 and the company's next foray into the connected television segment.
ISI maintains a Buy rating and $710 price target on shares of Apple.