New 'iPhone 5' shots show side-by-side comparison with iPhone 4, iPhone 3GS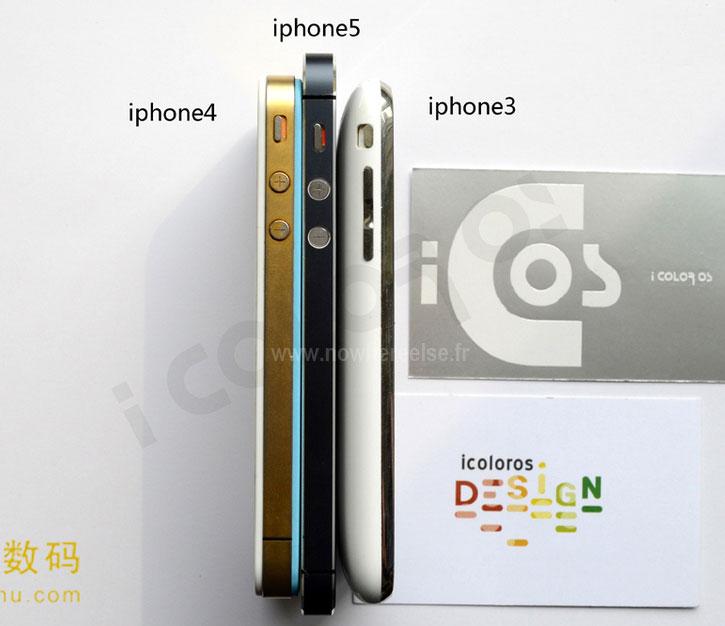 Pictures claiming to show Apple's next iPhone continue to surface ahead of an expected Sept. 12 announcement, with a new series of shots showing side-by-side comparisons with the iPhone 4 and iPhone 3GS.
The latest batch of pictures of the handset commonly referred to as the "iPhone 5" were published on Friday by Nowhereelse.fr, and once again show a new design with a slightly taller display that has been seen repeatedly in other leaks. In this series of photos, the alleged new iPhone is shown next to an iPhone 3GS, and an iPhone 4, offering a better look at how the new design will be different.
The "iPhone 5" case appears noticeably thinner than the iPhone 3GS, and even thinner than the iPhone 4.
The images again show a SIM card slot on the right side of the device, with volume buttons on the left along with a mute switch. Not included in Friday's latest shots is another picture of the bottom of the device, but one shot showing the rear casing of the handset from the inside with various parts shows the smaller dock connector and moved headphone jack.
The pictures also show a new hole between the camera lens and LED flash. The mysterious addition has also been seen on leaked components claimed to be from Apple's "iPad mini" and next-generation iPod touch.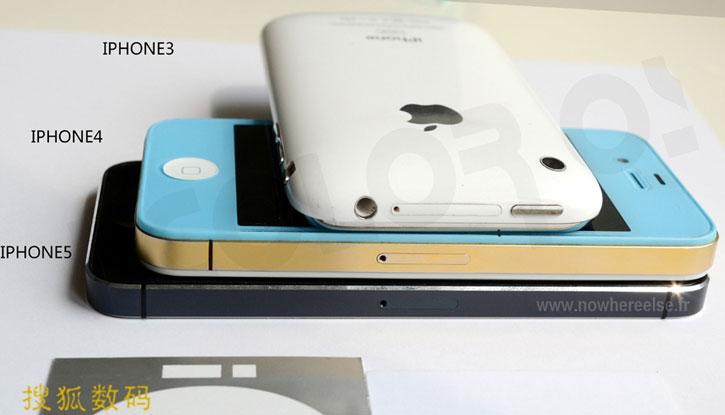 The latest images come just a day after a series of high-quality images claimed to show the front assembly for the next iPhone, and compared the part to Apple's current-generation iPhone 4S. Also on Thursday, a very blurry picture purported to show a processor labeled "A6" on the next iPhone's logic board, though the quality of the image made its legitimacy questionable.
Apple is expected to hold a media event on Sept. 12 to unveil its next-generation iPhone with a slightly taller 4-inch display. It's anticipated that the device will become available just over a week later, on Sept. 21.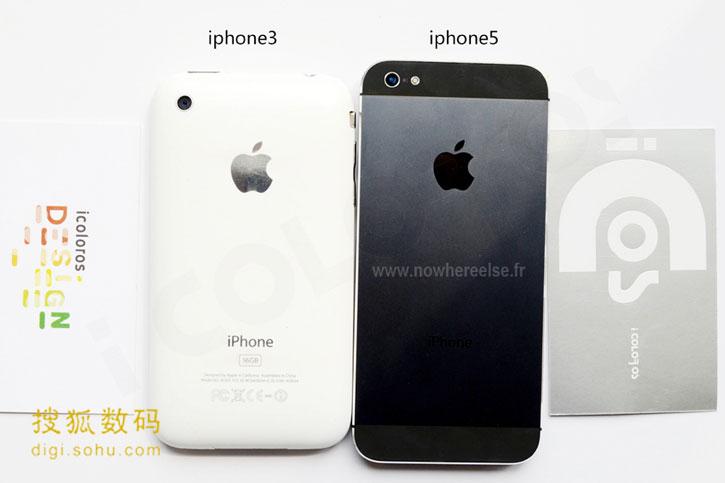 Some concerns arose this week that availability of the new iPhone at launch could be constrained. The Wall Street Journal reported earlier Friday that Apple's LCD manufacturing partner Sharp has hit delays and not yet begun shipping screens for the new iPhone. However, it was said that Japan Display Co. and LG Display Co. are already shipping screens for the next iPhone.