Verizon's 'higher mix' of holiday iPhone activations likely topped 5.3M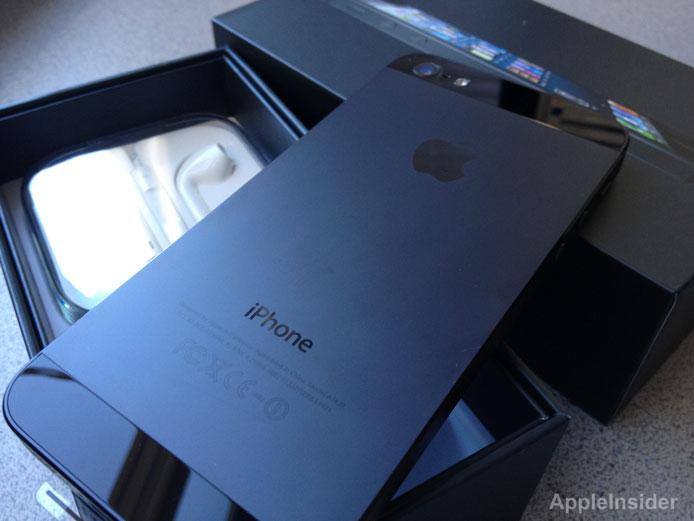 AppleInsider is supported by its audience and may earn commission as an Amazon Associate and affiliate partner on qualifying purchases. These affiliate partnerships do not influence our editorial content.
Verizon announced on Wednesday that it activated 9.8 million smartphones in the 2012 holiday season, with a "higher mix of Apple smartphones," suggesting the carrier accounted for more than 5.3 million iPhone sales in the quarter.
The figures from Verizon were revealed in an 8-K filing with the U.S. Securities and Exchange Commission. Like rival AT&T, which reported sales of 10 million smartphones on Tuesday, Verizon declined to give specific figures for the iPhone.
In the fourth quarter of 2011, Verizon activated a total of 7.7 million smartphones, 4.2 million of which were iPhones, giving Apple a 54.5 percent share. If Apple were to have secured the same share of activations in 2012, it would mean 5.3 million iPhones were sold through Verizon.
It's unknown whether Verizon's comments about a "higher mix" of iPhones refer to year over year data, or whether the carrier is simply referring to sequential comparisons. In the previous September quarter, the iPhone accounted for a smaller 46 percent share of smartphone activations at Verizon.
Analyst Gene Munster of Piper Jaffray said on Tuesday that he believes AT&T sold at least 8 million iPhones in its record holiday quarter. While Verizon is the largest wireless carrier in the U.S., sales of the iPhone are typically greater at AT&T, because AT&T was Apple's exclusive carrier partner for years.
Apple's third carrier partner in the U.S, Sprint, has not yet signaled how many smartphones or iPhones it sold in the holiday quarter.
The fourth-largest carrier in the U.S., T-Mobile, will begin selling the iPhone this year. The company revealed to Reuters on Wednesday that the iPhone will become available in the next three to four months.