New Apple job listings point to iOS Maps improvements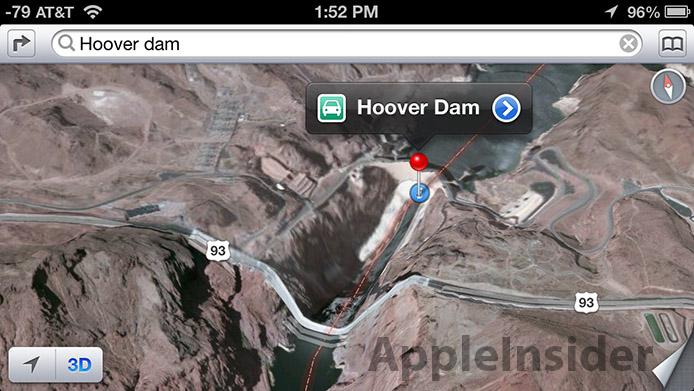 AppleInsider may earn an affiliate commission on purchases made through links on our site.
In an update to its Jobs at Apple webpage on Monday, Apple posted at least ten advertisements for positions within the iOS Maps team, suggesting the company is looking to make major enhancements to its proprietary mapping service.
According to multiple job listings posted on Feb. 4, Apple is seeking ten software engineers to contribute to iOS Maps, nine of whom will handle various programming duties, while one will be assigned to tackle navigation. The listings, discovered by AppleBitch, are for jobs located in Apple's Cupertino, Calif., headquarters.
A closer look at the listings reveal that the company is looking to make upgrades on a number of fronts, including the iOS Maps app's user interface, integration with other iOS services like Siri, how maps are displayed in real time, points of interest labeling and 3D flyover visuals, among others.
Most of the ads start out with the following paragraph:
The iOS Maps team is looking for a proactive and hardworking software engineer to join our team. The Maps application is used by millions of customers and it's the best mapping program on any mobile platform. Our team is also responsible for MapKit, the iOS framework that displays maps which is used by countless applications on the App Store.
When Apple's mapping service was released to the public
in September 2012
as part of iOS 6, the app
drew complaints
from users around the world who found multiple inaccuracies, poor implementation of the 3D flyover feature and other problems inconsistent with the polish
normally seen
from an Apple product.
The Maps debacle prompted CEO Tim Cook to issue an apology letter and resulted in the firing of the executive in charge of the first-party mapping solution. Former iOS chief Scott Forstall's ouster was also said to be based at least partially on the fiasco.
In an effort to bolster the iOS Maps team, Apple most recently sought new hires in September, with many of the advertised positions being identical to Monday's listings.