Review roundup: Microsoft's Surface Pro is about compromises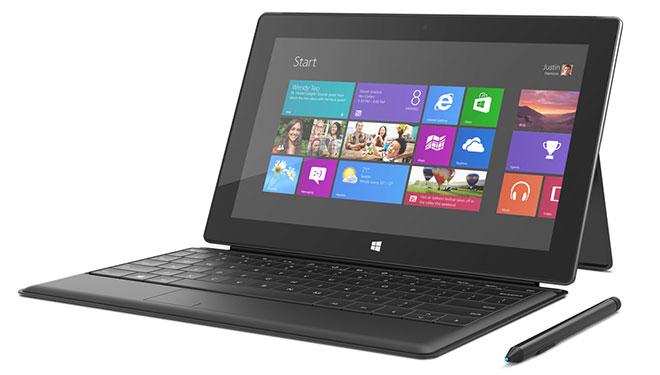 AppleInsider may earn an affiliate commission on purchases made through links on our site.
With Microsoft's Surface Pro about to hit store shelves, review embargoes have been lifted and tech writers across the web are releasing their thoughts on the company's second ever attempt at building a personal computer.
Overall, the tablet's hardware appears to be the main draw for most reviewers, with a fast processor, sharp display and included stylus able to take advantage of Microsoft's latest Windows 8 operating system. Unlike Redmond's previous offering, the Surface RT, the Pro runs a full version of the OS, allowing installation of Windows programs.
Looking at the reviews, it seems as though Microsoft had a difficult time bringing the price of the hardware within an acceptable range. Unlike its smaller brother, the Pro lacks Windows Office built in, nor does it come with a physical snap-on keyboard. As reported in January, disk space is also at a premium, with the operating system gobbling up most of the on-board flash memory.
Mossberg lists the pros and cons of Microsoft's powerful tablet, suggesting that would-be buyers can theoretically use the device as a "full replacement for a Windows laptop—if you used one of Microsoft's thin keyboard covers." Unfortunately, the snap-on peripherals are not included in the high entry price, one of the reviewer's main gripes about the Surface Pro.
Another minus is the unit's battery life, which Mossberg calls "pathetic." In his testing, he found the battery lasted just under four hours. The weight of the device was also a sticking point, and coming in at two pounds is some 40 percent more hefty than the heaviest iPad.
Unlike many Android tablets and Apple's iPad, neither of Microsoft's Surface models offer cellular connectivity out of the box.
"But just as the Pro is compromised as a tablet, it's compromised as a laptop. You get fewer ports and less storage than on many laptops and a keyboard that can't compare with those on many laptops."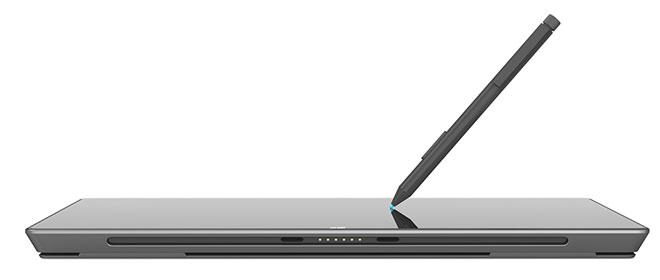 Baig found the Surface's hardware to be top notch, lauding the solid magnesium chassis and convenient kickstand. The Pro "packs a punch" with an Intel Core i5 processor, and there is noticeable boost to performance from the Surface RT. Compared to the RT, the Surface Pro's display boasts wider viewing angles and higher-resolution panel.
There are drawbacks to the impressive hardware specs, however, and Baig found that he could manage only 3.5 hours of runtime when pushing the tablet by streaming movie over Wi-Fi with the brightness level set at max. Unit cost was mentioned as a possible negative.
"And the touch environment is what makes the new operating system, and Surface itself, feel fresh and modern. But the very schizophrenic nature of Windows 8 means you're likely to spend a fair amount of time going back and forth between handling the screen with your fingers and reverting to the more traditional mouse/trackpad and keyboard worlds in which you've comfortably lived for years."
McCracken said that with the Surface Pro, Microsoft "decided to show us exactly what it thinks a modern PC/tablet hybrid should be," and built two very different models to that end.
Just as the other reviewers, McCracken lauds the Pro's horsepower and high-end internal components, but comes away seeing the same issues of price and additional heft.
"Microsoft likes to use the phrase 'no compromises' when describing that versatility, but in fact, Surface Pro — like all computing devices — is a study in compromises," he writes.
Perhaps more important is how the latest Surface handles software. McCracken found the touch interface to work well with Windows 8 apps, but programs not built to take specific advantage of the new hardware were cumbersome to operate.
"And over and over again, these useful programs reminded me that they weren't designed to work well on a new-wave computing device like the Surface Pro."
Other perspectives
The Surface Pro hits stores on Feb. 9, with the 64GB model coming in at $899, while the top-of-the-line 128GB version will cost $999.