Apple catches up with iPad mini demand, new orders now listed as 'in stock'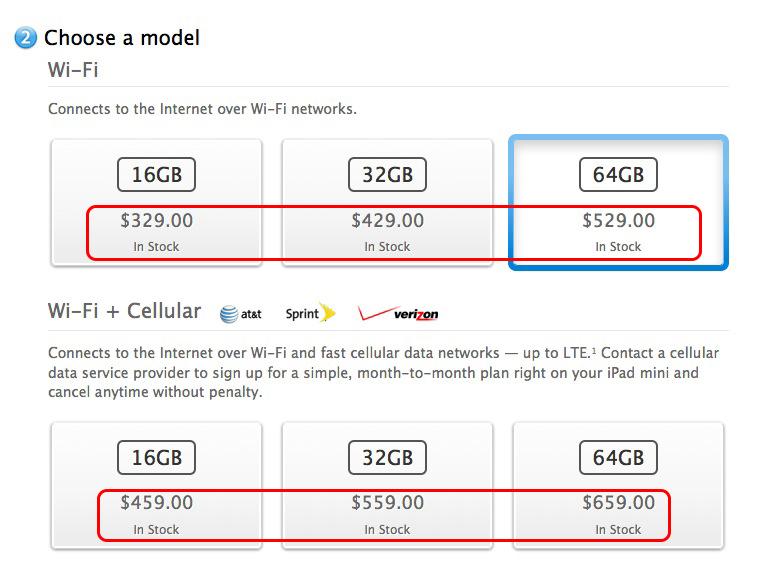 Apple's supply of its hot-selling iPad mini appears to have finally caught up with demand, as the smaller iPad is now listed as "In Stock" on the company's online store.
A glance at the Apple Store on Tuesday revealed that all models of the iPad mini — Wi-Fi and Wi-Fi + Cellular, 16 gigabytes through 64 gigabytes — are now listed as "In Stock." Until Tuesday, the devices had been listed as shipping within one to three business days.
Apple CEO Tim Cook said in the company's quarterly earnings conference call that demand for the smaller iPad had significantly outstripped supply. Cook estimated, though, that a balance would be achieved some time before the end of the March quarter.
Upon its release at the end of October, the iPad mini saw considerable demand, with the white and silver model selling out in hours. Apple revealed later that it had sold three million iPad mini units in its first weekend of availability.
In January, availability for all models stood at about three to five days. That was an improvement from one-week shipping estimates from December.