iCloud push notifications may soon be restored in Germany after stay in Motorola trial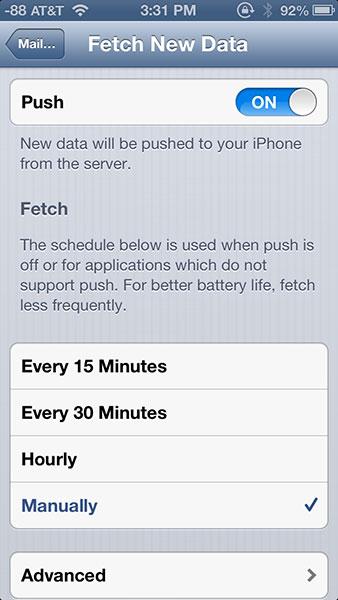 After more than one year of going without email push notifications, Apple iCloud users in Germany may soon see a restoration of services as a high court on Wednesday stayed Motorola's patent trial against the iPhone maker.
The Karlsruhe Higher Regional Court's decision to stay comes after the Mannheim Regional Court on Friday found Microsoft, which is being targeted with the same patent-in-suit, to be licensed to use the technology. This rules out an injunction against the Redmond, Wash.-based company over the property and brings into question the overall validity of Google's patent, reports FOSS Patents' Florian Mueller.
According to a court press release (machine translation), both Apple and Google's Motorola agreed to the stay, with Google shifting its position after the presiding judge suggested it do so in a previous hearing. Apple was originally seeking a dismissal, but will apparently settle for a stay in the meantime.
Mueller reports the recent decision does not automatically lift the ban against Apple's push services, however, as the appeals court has yet to offer a final opinion on the push notification patent.
"Technically, the enforcement proceeding relating to the Mannheim court's decision is separate from the appeal of the ruling on the merits," Mueller explains. "But in this case the appeals court expressed fairly strong doubts about the validity of the patent at the hearing, and on this basis Apple can bring a new motion for a stay of the enforcement of last year's injunction."
Motorola Mobility first won an injunction against Apple's push notification services in February 2012, which was later used to effectively halt all iCloud push email services in Germany. Apple attempted to suspend the injunction in March of that year, but the Karlsruhe Court, which handles appeals for the Mannheim Regional Court's circuit, denied the appeal.
Apple will likely seek to reinstate push notifications in Germany, and if Google denies the request only to later have the leveraged patent invalidated, the search giant will owe damages to the Cupertino company.
Google purchased Motorola, and its huge communications patent portfolio, in May 2012 for $12.5 billion. The buy was seen by some as a means to bolster the Android operating system against Apple's iOS, but Google has been largely unsuccessful in leveraging the patent hoard in ongoing litigation.
Earlier this week, the U.S. International Trade Commission threw out a Motorola suit against Apple that sought to ban iPhone imports, alleging the handset infringed on a proximity sensor patent.