Purported Apple 'iPhone 5S' batteries shown on assembly line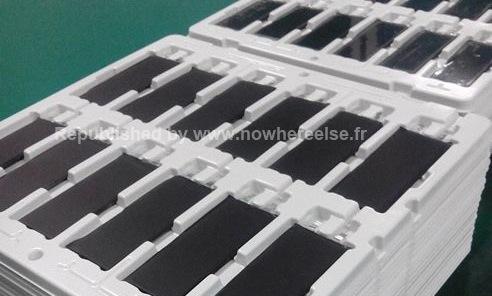 AppleInsider is supported by its audience and may earn commission as an Amazon Associate and affiliate partner on qualifying purchases. These affiliate partnerships do not influence our editorial content.
A new picture claims to show trays of batteries intended for Apple's next flagship iPhone fresh off the assembly line, once again suggesting large scale production of the device could begin in the near future.
The photo was published on Friday by Nowhereelse.fr, and is just the latest in a series of leaks claiming to show components from Apple's so-called "iPhone 5S." The company is widely expected to launch its next iPhone in September or October, about a year after the debut of the iPhone 5.
The latest leak purportedly shows batteries produced for the "iPhone 5S" before they have been equipped with the appropriate connector. The batteries are also unlabeled, so information about capacity and voltage is unknown.
While the batteries appear about the same size and dimensions as the current iPhone 5 battery, it's impossible to gauge the authenticity of the picture, as the batteries could be intended for a myriad of other devices.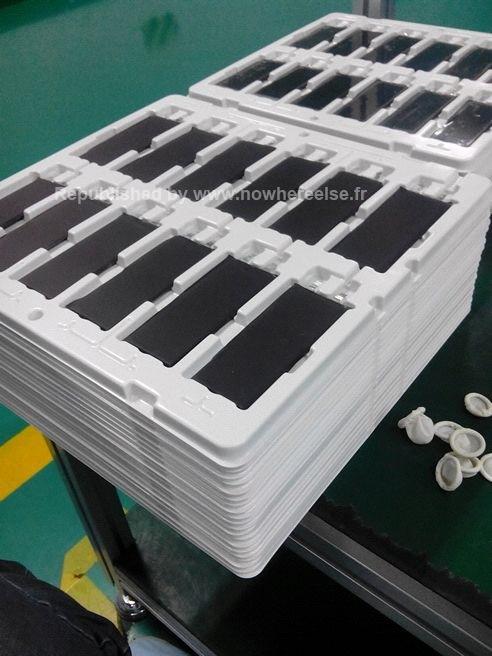 However, the recent influx of part leaks claimed to be for Apple's next iPhone suggest that suppliers are ramping up in preparation for full-scale production of the device. To date, leaked components have suggested the internals of the next flagship iPhone will only be slightly tweaked from their predecessor.
As such, it is expected that an "iPhone 5S" will feature largely the same design as the current iPhone 5, with the most obvious external change being a new dual LED camera flash for improved low-light photos. These details match up with a leaked schematic provided to AppleInsider earlier this month.
Perhaps the biggest mystery, however, is whether the next iPhone will include the much-rumored fingerprint sensor under the home button. Well-connected analyst Ming-Chi Kuo has claimed that the 2013 iPhone will add such a feature, but to date none of the alleged hardware leaks have indicated that the feature will be included.