Apple's Jony Ive on design: 'The most important thing is that you care'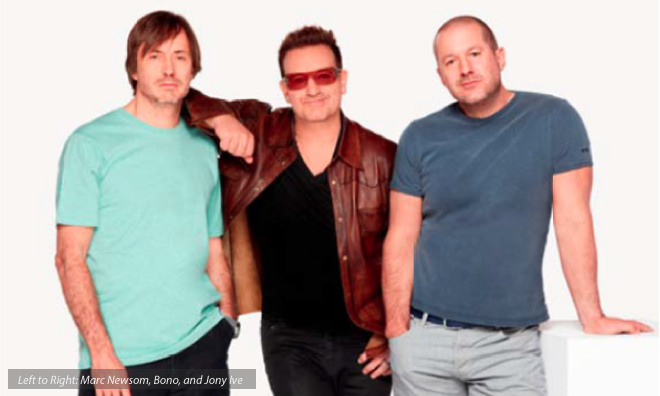 In an interview with Vanity Fair, Apple design chief Jony Ive gave insight into the mindset that guides his design process, revealing what he described as a "fanatical" attention to detail.
"We are both fanatical in terms of care and attention to things people don't see immediately," Ive said of himself and fellow designer Marc Newson, who also participated in the interview. "It's like finishing the back of a drawer. Nobody's going to see it, but you do it anyway. Products are a form of communication they demonstrate your value system, what you care about."
The two designers collaborated for the first time on a charity auction to be held in November at Sotheby's. Ive and Newson pulled together a collection of more than 40 objects to be auctioned for the benefit of Bono's Product (Red) anti-H.I.V. campaign. Among those objects will be a special Leica camera designed by Ive and Newson, as well as a metal desk also designed by the two in collaboration. Also on auction, a pair of 18-karat gold Apple EarPods.
The camera in particular met with praise upon its unveiling, with observers hailing the minimalist aesthetic that typifies other Ive-designed products. Apple's design guru says that the design process that yields such devices often starts with materials, not a preconceived notion of a certain look.
"We seldom talk about shapes," Ive said of his conversations with Newson. "We talk about processes and materials and how they work."
Newson concurred, "It's not about form, really it's about a lot of other things.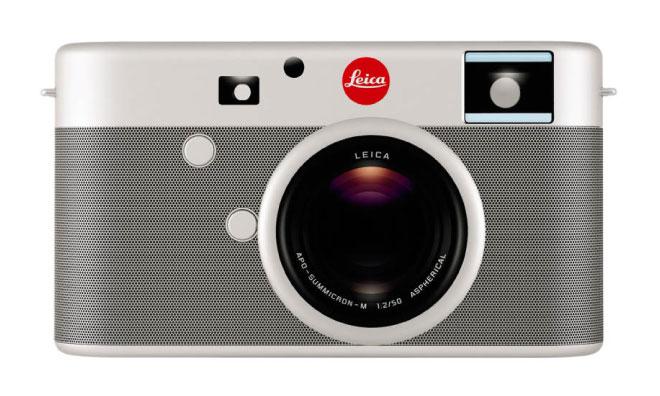 Ive also expressed some unhappiness that designers are moving away from physical interactions with materials and toward conceptualizing products almost entirely in computer modeling programs.
"Now we have people graduating from college," Ive said, "who don't know how to make something themselves. It's only then that you understand the characteristics of a material and how you honor that in the shaping. Until you've actually pushed metal around and done it yourself, you don't understand.
Of the process that goes into shaping devices like the iPhone, Ive said that the critical aspects are care and effort. The designer noted that "the most important thing is that you actually care, that you do something to the best of your ability."
Ive expects that the camera he and Newson designed could fetch as much as $6 million at auction, due in large part to the number of man-hours that went into the construction of the one-of-a-kind device. The Ive-designed Leica's design and manufacture process took more than nine months, with 947 prototype parts and 561 models tested in the process. Apple says 55 engineers assisted at some point in the process, with the total number of hours amounting to 2,149. One engineer spent 50 hours assembling the final product.
Now simply known as Senior Vice President of Design for Apple, Ive is in charge not only of the way the company's hardware looks, but also its software. Ive was the driving force behind the bright, "Deference, Clarity and Depth" aesthetic of Apple's iOS 7 mobile operating system. His work for the company has resulted in considerable accolades over the years.
Ive was knighted in 2011 in recognition of his "services to design and enterprise. In 2012, the entire 16-person Apple design team accepted an award for being the best design studio of the last 50 years. Earlier this year, Ive accepted a Blue Peter badge from the Children's BBC, an award given out previously to personalities such as David Beckham, JK Rowling, Tom Daley, Damian Hirst, and The Queen.