Windows 7 driving enterprise PC sales, but Apple's new iPads expected to again hurt PC growth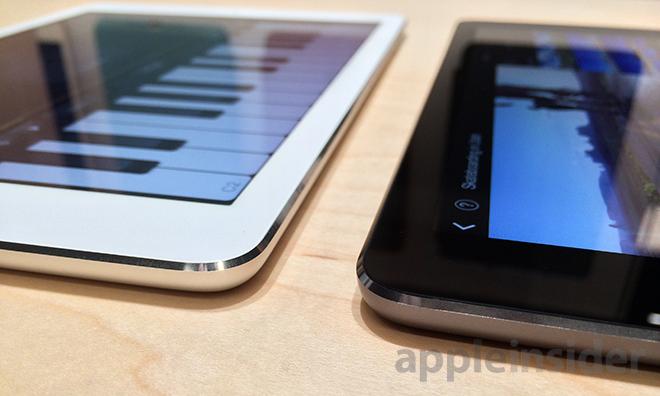 Enterprise demand for PCs running Windows 7, Microsoft's previous-generation operating system, is currently boosting the overall PC market, but sales are expected to once again take a hit after the introduction of Apple's new iPad Air and iPad mini with Retina display.
In its quarterly earnings report on Thursday, Microsoft revealed that though Windows revenue was down 7 percent year over year, the overall PC market seems to have stabilized. Analyst Maynard Um of Wells Fargo noted to investors on Friday that this stabilization has been driven by demand from businesses rather than consumers.
That demand from enterprise is "being driven by Windows 7 refresh," according to Um, who said that Microsoft's previous-generation operating system is now running on more than 75 percent of desktops. That suggests that enterprise adoption of Microsoft's latest flagship operating system, Windows 8, has not been strong.Enterprise customers are more interested in Microsoft's Windows 7 platform than Windows 8, according to Maynard Um of Wells Fargo Securities.
On the consumer side of the PC business, Microsoft indicated to investors that it's hopeful that competitive pricing on laptops this holiday season will help sales rebound. However, Um said he doesn't believe price is the primary issue in the current PC market.
Despite current signs of stabilization in PC sales, Um is not convinced that the trend will continue — Â thanks, in part, to Apple's newly announced iPad Air and Retina iPad mini.
"The introduction of new Apple products and other competitively priced tablets could adversely impact consumer PC sales," he said.
The rise of so-called "post-PC" devices, like Apple's iPad, has caused a dramatic shift in the personal computing space. Though Windows remains the dominant platform on traditional computers, Microsoft has fallen behind in the growing tablet space, with some data suggesting Microsoft's share of overall personal computing sales has plummeted from 90 percent to 33 percent over the last five years.