ISS recommends against Icahn stock buyback strategy, sides with Apple board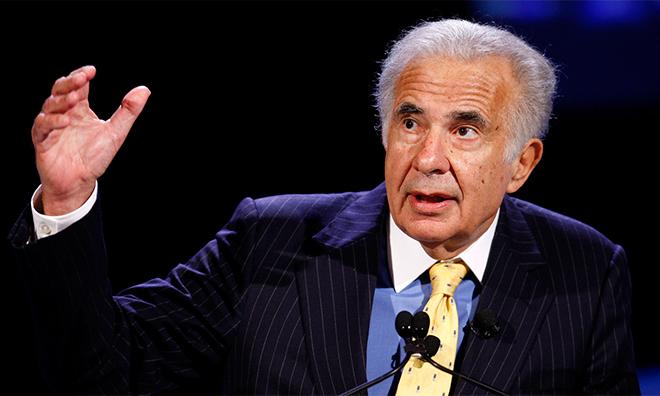 Well-known proxy advisory firm Institutional Shareholder Services on Sunday released a report recommending AAPL shareholders vote against a proposal from activist investor Carl Icahn, who wants Apple to repurchase $50 billion worth of stock.
Ahead of Apple's annual shareholders meeting coming up at the end of February, influential proxy firm ISS has issued a report suggesting against Icahn's proposed $50 billion stock buyback, reports The Wall Street Journal.
"Shareholders may wish to support the current proposal, at least in part, to signal to the board their sense of urgency about the lack of resolution on this issue of excess cash. At the same time, however, the board has taken clear and strong measures in the past two years— including establishing (and then increasing) a significant dividend, authorizing (and then increasing) a sizable share buyback, and creating a cadence of annual communication to investors about additional measures it will take."
The statement echoes one from Apple's own board of directors, which recommended against the proposal in a proxy statement issued in December, saying the company is considering its options for returning cash to investors.
Icahn has long taken a strong stance on the AAPL buyback after revealing a "large position" in the company last August. Since then, the billionaire investors has pushed hard for a buyback, going so far as to meet with CEO Tim Cook to discuss the topic. Most recently, Icahn telegraphed his intentions to raise the issue at the upcoming shareholders meeting.
The ISS was not entirely complimentary of Apple's plans, however, as the firm noted Cupertino needs a more comprehensive long-term strategy for its growing cash hoard. At the end of fiscal 2013, Apple's cash pile reached $148.6 billion, $35.5 billion of which was held in the U.S. In the intervening weeks, that number has grown to more than $159 billion.
For its part, Apple has been aggressive with its current repurchase plan. CEO Tim Cook revealed last week that Apple bought back $14 billion of its own stock over the two-week period following the company's latest earnings call. Apple is sticking to a $100 billion buyback scheduled for completion in 2015.
"It means that we are betting on Apple. It means that we are really confident on what we are doing and what we plan to do," Cook said at the time. "We're not just saying that. We're showing that with our actions."