Apple bought '3-year supply' of 4.5" sapphire displays, says Canonical CEO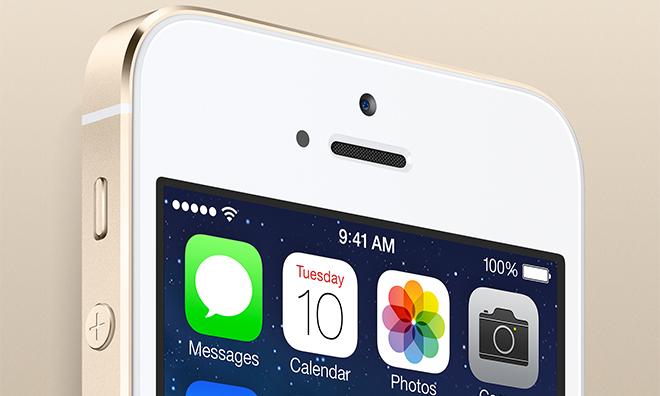 In a conference call on Wednesday, the co-founder of Ubuntu developer Canononical made a comment about Apple scooping up the "entire three-year supply" of sapphire screens the company planned to use in a now-scrapped smartphone.
Mark Shuttleworth let the tidbit about Apple's sapphire buying habits slip in a press teleconference regarding the firm's upcoming Ubuntu smartphone plans, reports GigaOm.
"Apple just snapped up the entire three-year supply of the same sapphire display we wanted for the Edge," Shuttleworth said. The Canonical co-founder was referencing the Ubuntu Edge, an Indiegogo project that sought funds to create the world's first smartphone running the Ubuntu operating system. Despite raising $12.8 million in the effort, the Edge was never built because funding failed to reach Canonical's $32 million goal.
Interestingly, the Ubuntu Edge called for a 4.5-inch display with proportions not in line with Apple's latest 16:9 aspect ratio iPhone designs. Shuttleworth did not disclose the exact number of displays purchased; a "three-year supply" of sapphire for an Ubuntu phone is likely a fraction of what Apple needs for a next-gen iPhone.
As for the likelihood of Apple's purported large-scale sapphire display buy, it's no secret that the iPhone maker is looking to expand use of the hard material in its products. Apple first deployed sapphire as a cover for the iPhone 5's rear-facing camera. When the iPhone 5s launched in 2013, the company announced the Touch ID fingerprint scanning security system, which features a cover glass made out of sapphire crystal.
Buying up existing stock of the material would be a logical next step in Apple's progression, but in November of 2013, the company inked a deal with sapphire maker GT Advanced Technology worth a reported $578 million. With a sapphire manufacturing plant being prepped in Mesa, Arizona, Apple and GT Advanced are rumored to be capable of producing 100 to 200 million 5-inch iPhone displays per year.
If Shuttleworth's comments are true, it can be speculated that Apple may be looking to use its own sapphire production yields for one unannounced product, while employing the purchased supply for a completely separate device. Alternatively, the buy could have been made before the GT Advanced partnership, in which case the company would have a huge sapphire surplus.
While it took Apple five generations to change the size of the iPhone's display from 3.5 inches to 4 inches, many speculate the company will once again bump screen real estate with the upcoming "iPhone 6." Rumors regarding the next-gen iPhone's exact display size are flying fast and wild, with the latest claiming Apple with launch two models later this year, one measuring 4.7 inches and another "phablet" version coming in at 5.6 inches on the diagonal.