Supply chain data suggests Apple's March quarter could be stronger than Wall Street expects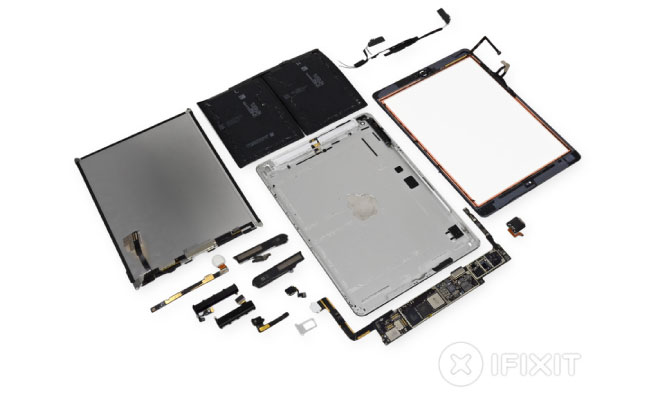 Sales data from some of Apple's biggest suppliers shows stronger than expected returns for the just-concluded month of March, potentially hinting that Apple itself could also surprise to the upside when it reports earnings later this month.
Analyst Brian White of Cantor Fitzgerald tracks tech component suppliers as part of his "Apple Barometer" measurement. In a note to investors on Monday, a copy of which was provided to AppleInsider, White said that preliminary sales for Apple suppliers were up 34 percent month over month in March, which is higher than the average seasonal increase of 24 percent.
Still, Apple suppliers saw soft sales in the months of January and February. As such, White's estimates call for Apple sales to fall 24 percent quarter over quarter to $43.8 billion in revenue, compared to an 8-year average decline of 19 percent.
Apple is set to report the results of its March quarter on April 23. Investors generally expect revenue to be flat with the same period from 2013.
But White is also slightly more bullish than his Wall Street colleagues, who generally expect that Apple will report revenue of $43.6 billion for the March 2014 quarter. In the same period a year ago, Apple brought in $43.6 billion in revenue, meaning sales are projected to be about flat.
Apple didn't introduce any major new products during the March quarter, which is why many investors aren't expecting to see growth from the company from the start of calendar 2014. However, the three-month period does represent the first full quarter of sales for the new Mac Pro, and it also includes the debut of the iPhone on China Mobile, the world's largest wireless provider.
Last week, analyst Gene Munster of Piper Jaffray offered a prediction that Apple will announce "modest" increases to its share buyback program and dividend payments in its next earnings call. Apple is set to reveal the results of its March quarter after markets close on April 23.
As for White, the analyst is currently on a tour of Asia where he has met with sources in the supply chain and at regional carriers. Based on those discussions, he said last week that he believes a new "iPhone 6" with a larger display could be a "very special" success in China, where customers are apparently eager for a big-screen handset from Apple. White reiterated that stance again in Monday's note.
"The common response we have been getting on our trip is that many consumers purchased a Samsung smartphone due to the larger screen but that they may switch to Apple's iPhone if a larger screen (e.g., 4.7-inch, 5.5-inch) is available with the iPhone 6," White said.
Cantor Fitzgerald has maintained its "buy" rating for AAPL stock with a price target of $777.