Rumor: Apple supplier Pegatron nets orders for 4.7-inch 'iPhone 6,' to ship in September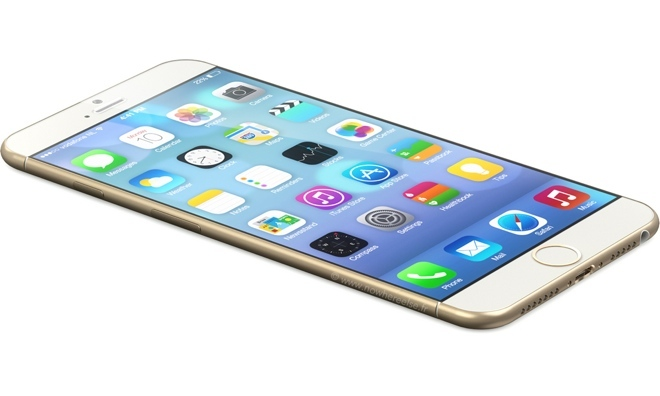 According to the latest rumblings out of East Asia, major Apple supplier Pegatron has received 15 percent of orders for the 4.7-inch next-generation "iPhone 6," which is expected to launch in September.
A report from Taiwan's Commercial Times on Tuesday claims Pegatron's 15 percent share of upcoming 4.7-inch iPhone 6 orders is in addition to continued manufacture of current models like iPhone 5C and 4S.
Overall, the firm will be responsible for manufacturing 50 million iPhones in 2014, up from 35 million last year. The 40 percent bump in production share is likely attributed to iPhone 6 ramp up in the second and third quarters ahead of a debut in September.
To accommodate the influx of new orders, Pegatron is reportedly offloading production to a new facility in Kunshan, the publication said.
Tuesday's report jibes with a March rumor from the China Times, which cited sources as saying Pegatron would kick off iPhone 6 production at its Kunshan plant sometime in quarter two. At the time, the Taiwan-based company was rumored to be training "thousands" of new workers to take on its share of iPhone 6 manufacturing duties.
In a bid to diversify its supply chain, Apple is reportedly splitting next-gen handset production between its partner suppliers. With Pegatron rumored to be taking a 15 percent share of orders for the 4.7-inch model, it can be speculated that Foxconn will produce the remaining 85 percent. Until now, the manufacture of premium Apple handsets like the iPhone 5s was the exclusive domain of Foxconn.
For the 2014 model year, Apple is widely expected to launch two new top-end iPhones with 4.7-inch and 5.5-inch screen sizes. Recent reports suggest the smaller version will be unveiled in September as per Apple's usual product cycle, while the larger "phablet" style offering could be delayed by months due to production issues related to display and battery yields.