Apple & Samsung combine for 106% of handset profits as competitors continue to bleed cash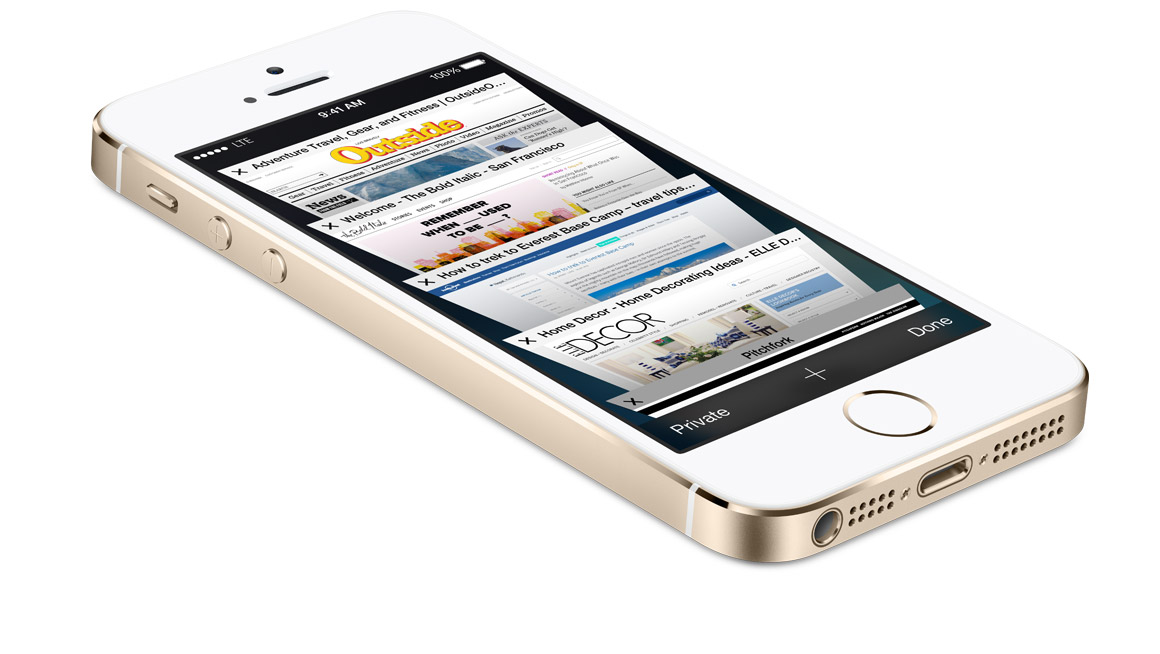 Apple remained by far the most profitable mobile phone maker in the just-concluded March quarter with 65 percent of value, while all other competitors except Samsung either lost money or broke even, the latest research shows.
While Apple took the lion's share of industry profits in the first quarter of calendar 2014, according to the latest estimates from Canaccord Genuity, Samsung was in second with a 41 percent share.
Beyond that, every single other company either had a negative value share, or they were neutral.
The biggest loser in the quarter was Nokia, which was estimated to have had a net impact of -3 percent on industry profits. Also losing money were BlackBerry and Motorola, both of which accounted for -1 percent.
Breaking essentially even, and thus having a 0 percent share of industry profits, were Sony, LG and HTC.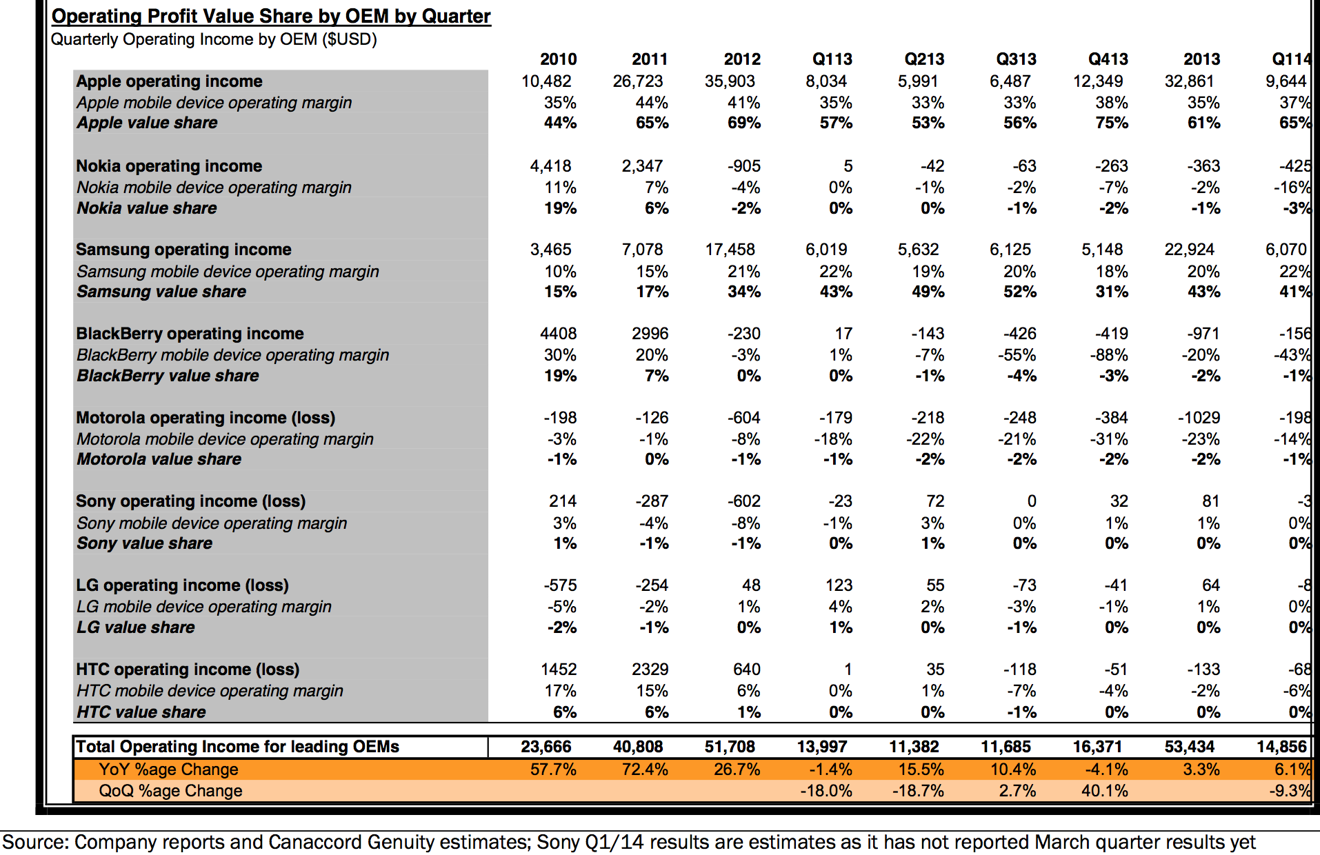 Losses by Nokia, BlackBerry and Motorola, and neutral showings for the other biggest players, mean that Apple and Samsung together account for more than 100 percent of industry profits estimated by analyst Michael Wakley. Apple achieved this with mobile device operating margins estimated at 37 percent, while Samsung saw operating margins of 22 percent.
Apple's estimated share is up from the same period a year ago, when the company was pegged to represent 57 percent of industry profits. Samsung, meanwhile, was down from 43 percent in the year-ago quarter.
Apple and Samsung have been combining for more than 100 percent of industry profits for numerous consecutive quarters, a feat possible only because their competitors continue to bleed cash and struggle to contend with market leading devices like the iPhone or Galaxy S lineups.
Walkley noted on Thursday noted that Chinese smartphone manufacturers are growing in their home country, but his analysis excludes this group due to the lack of available profit metrics from those companies.
"Given the current competitive dynamics, we believe Apple and Samsung will maintain dominant value share during 2014," Walkley said. "With BlackBerry struggling and Microsoft purchasing dominant Windows Phone OEM Nokia, we believe Chinese OEMs with strong Android portfolios will likely emerge as stronger long-term competitors to Apple and Samsung."