Apple's Cook says Beats buy provides head start in subscription-based music streaming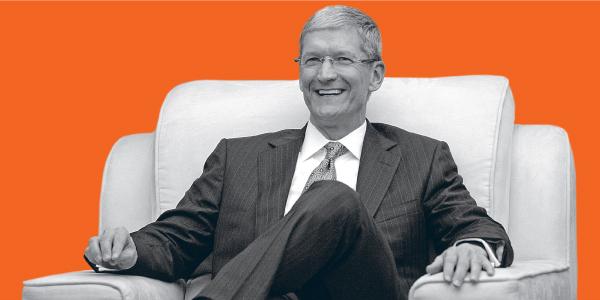 In an interview explaining Apple's purchase of Beats Electronics and Beats Music, CEO Tim Cook looks toward expanding the iTunes business model and building future products co-designed by the two companies.
As for the deal itself, which is Apple's largest acquisition to date, Cook told Re/code that it's "all about music," going on to note the Mac program is rooted in sales to creatives like musicians.
While Cooks' statement seems obvious given Beats' audio-related wares, the reality is that many industry watchers are questioning the deal because Apple has sufficient resources to build identical — or superior — products in-house.
"We could build just about anything that you could dream of," Cook said of Apple.
"But that's not the question. The thing that Beats provides us is a head start. They provide us with incredible people, that don't grow on trees. They're creative souls, kindred spirits."
The Apple chief went on to say that Beats brings a set of workers with unique skill sets, giving Apple an "infusion" of great talent.
In mentioning the Beats' team, Cook alludes to co-founders Jimmy Iovine and Dr. Dre, music industry heavyweights who have essentially become high-priced acqui-hires. Reports note Iovine and Dre will answer to iTunes chief Eddy Cue, though their official capacity at Apple has not yet been disclosed. Both Beats co-founders will become Apple employees when the deal goes through, Cook said.
In Apple's statement to the press concerning the $3 billion deal, the company emphasized the acquisition of Beats Music, Beats' subscription-based music streaming service. Cook reiterated the importance of Beats Music, especially as a growth driver for iTunes in the coming years.
"We get a subscription music service that we believe is the first subscription service that really got it right," he said. "They had the insight early on to know how important human curation is. That technology by itself wasn't enough — that it was the marriage of the two that would really be great, and produce a feeling in people that we want to produce."
Apple's own iTunes Radio streaming solution has seen a tepid response thus far, with other free services like Pandora continuing to dominate the market. While Apple said it plans to operate Beats Music as a separate entity, there could be some crossover down the line.
In a variation of the company's line "Apple buys smaller technology companies from time to time," Cook revealed Apple has purchased 27 companies since its fiscal 2013. Beats is by no means a small buy, and at $3 billion stands as Apple's largest-ever acquisition.
While controversial, an Apple-Beats tie-up has the potential to shake up the industry, not only with Beats Music, but co-developed hardware as well. Iovine, who makes a brief appearance in the interview, wouldn't give any details on future products, but said he was completely committed to Apple's new direction.
"We have a commitment to this, as you would imagine," Iovine said. "It's been our life's dream — we've built Beats up, and wanted to finish this dream, and the best way to finish it is with this company."