Needham raises Apple target to $97, expects Swift programming language to enhance iPhone superiority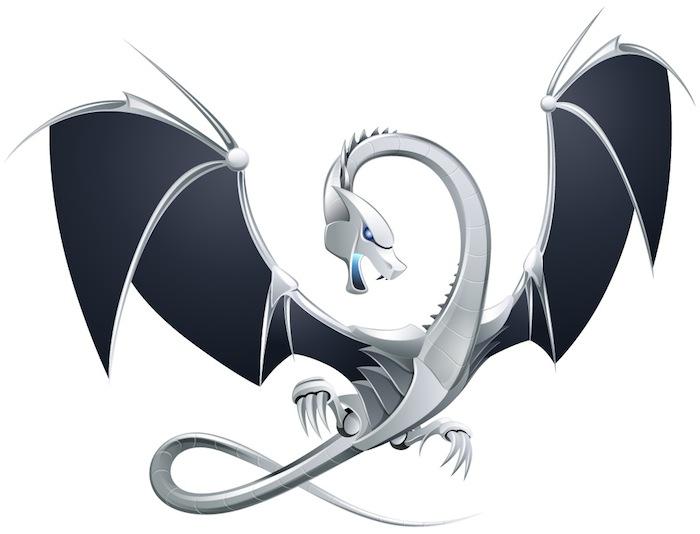 Investment firm Needham on Tuesday broke its typical semi-annual schedule and updated its price target for Apple stock to $97, citing stronger than expected iPhone sales and also the surprise announcement of a new programming language called Swift.
For the last five years, analyst Charlie Wolf has revised his Apple price target twice per year, in February and August, after the company would report its first- and third-fiscal-quarter results. In February, Wolf had a pre-split price target of $590 — Â a number that Apple quickly exceeded thanks in large part to blockbuster iPhone sales that surpassed market expectations.
After the 7-for-1 split, Wolf's target was at $86.32, still well below Apple's trading price. Given that his projection looked on track to remain underwater until his next scheduled update in August, Wolf opted on Tuesday to break out of his pattern and revise his target higher to $97.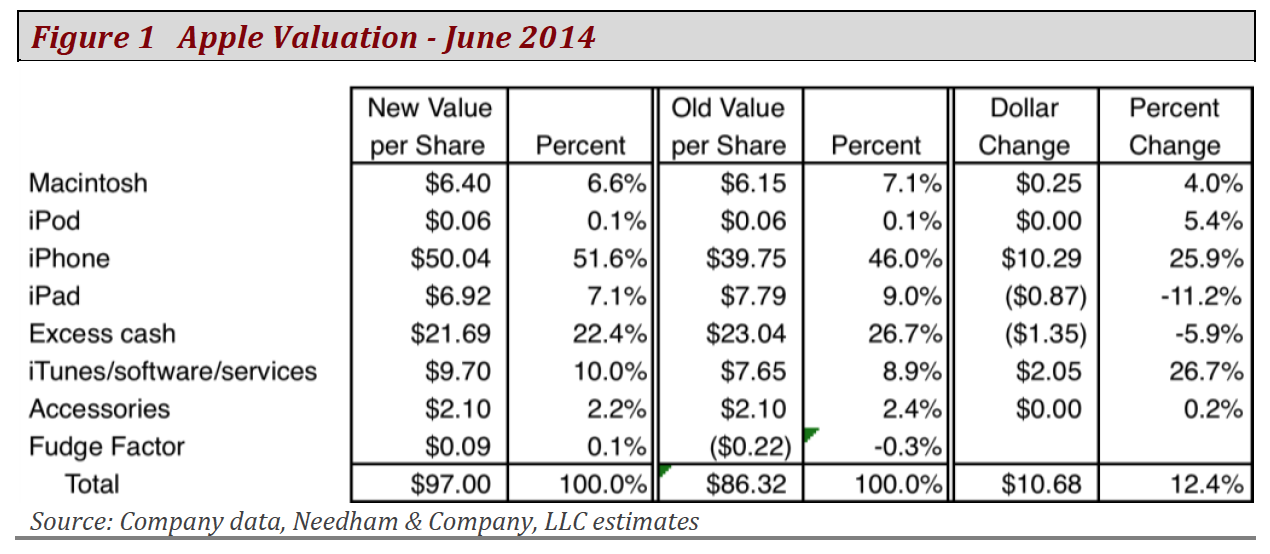 Wolf cited three reasons for the unexpected increase, chief among them being the surprise success of the two-and-a-half-year-old iPhone 4S in the March quarter. Apple's most affordable handset accounted for an estimated 25 percent of iPhone sales in the quarter, which suggests that consumers in emerging markets are buying in to the company's ecosystem.
Another reason for Wolf's increase was the introduction of the new Swift programming language at Apple's annual Worldwide Developers Conference earlier this month. The analyst said on Tuesday that he believes Swift was the most significant announcement from this year's WWDC.
"If software does indeed drive hardware choices, we believe Apple has leapt ahead of the tools available on the Android platform," Wolf wrote. "This in turn should translate into an increasing percentage of high-end Android users switching to the iPhone when they upgrade."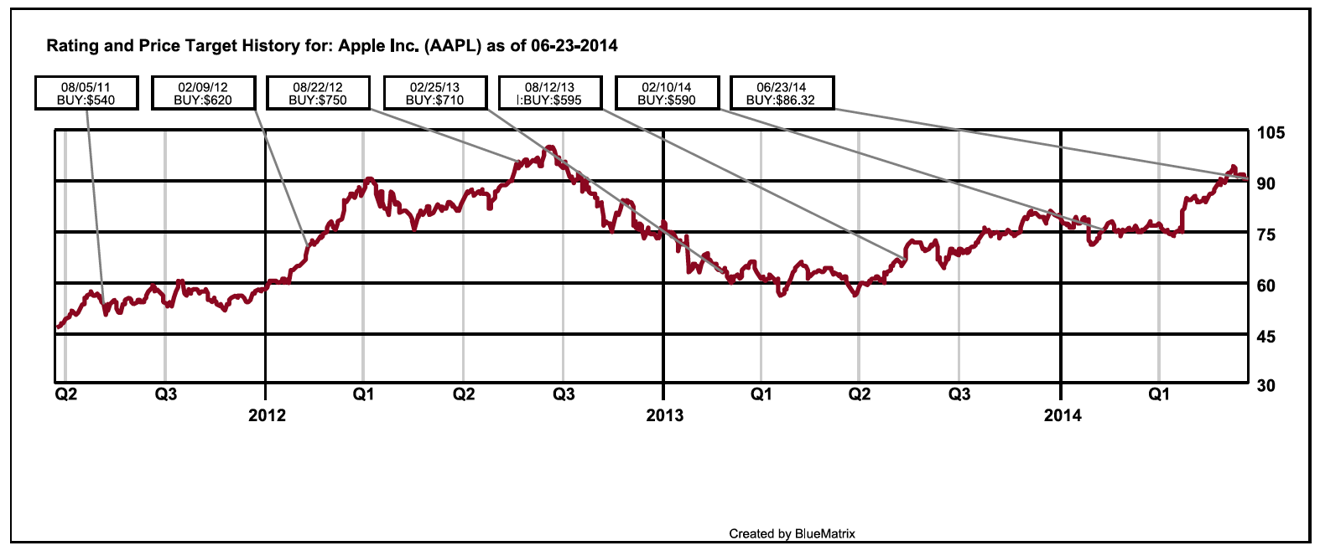 The final reason for Wolf's increase is his expectation that Apple will launch a larger-screened iPhone this fall. He believes a new iPhone with a screen size in the five-inch range would target a segment of the market that's estimated to account for 25 percent of high-end smartphone sales.
Needham & Company is the latest investment firm to raise their price target on Wall Street. Earlier this month, Cowen & Company upped its projection to $102, while RBC Capital Markets also revised its target to $100.