HP partners with Gilt, Michael Bastian to build iOS-compatible high-fashion smartwatch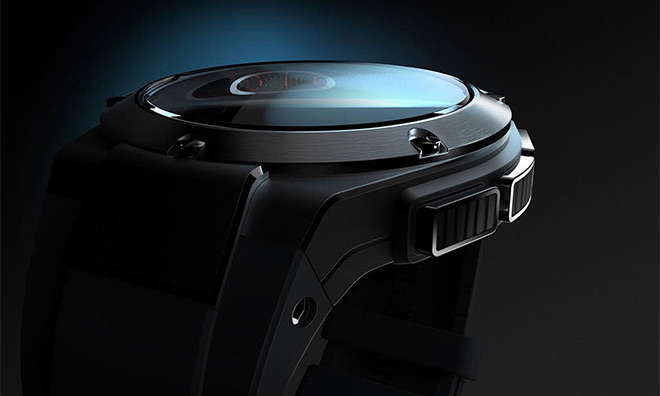 Amidst a quickly growing smartwatch market, Hewlett-Packard is throwing its hat into the ring with a fashion-forward iOS and Android-compatible device made in partnership with Gilt and designer Michael Bastian.
HP's wearable concept is a familiar one, with a wrist-mounted design that connects to a smartphone for notifications and low-level remote control functions, reports fashion blog Fashionista.
Unlike other smartwatch offerings from Pebble, Withings and Motorola's upcoming Moto 360, however, HP has offloaded aesthetic design duties to flash sale service Gilt, which in turn delivered Bastian.
The collaboration has HP taking on technical details and internals, while Bastian handles the looks. As far as design, Bastian wants the watch to exude characteristics seen in the interior of a luxury car. To that end, the concept drawings feature exotic leather bands, bezels resembling a dashboard's instrumentation and a watch face sporting both analog and digital elements.
On the inside, the as-yet-unnamed watch is said to boast hardware capable of syncing with an iOS or Android app to read push notifications, control music and perform other basic remote tasks.
HP is casting a wide net by offering compatibility with both Google's Android and Apple's iOS operating systems, a tactic Microsoft is said to be mulling with its rumored device.
The HP-Gilt-Bastian collaboration does not yet have a firm release date, though the report claims a fall debut. The launch should line up with a glut of products based on Google's Android Wear platform.
Apple is expected to release its own "iWatch" wearable, which is said to focus on health and fitness and could come in multiple sizes and models. Most recently, rumors claimed the unannounced device is seeing manufacturing issues and might not hit mass production until the fourth quarter.
Given the problems, KGI Securities analyst Ming-Chi Kuo forecasts Apple to ship only three million units in 2014, down from a previous estimate of five million.