Yves Behar's iPhone-controlled August Smart Lock arrives in Apple Stores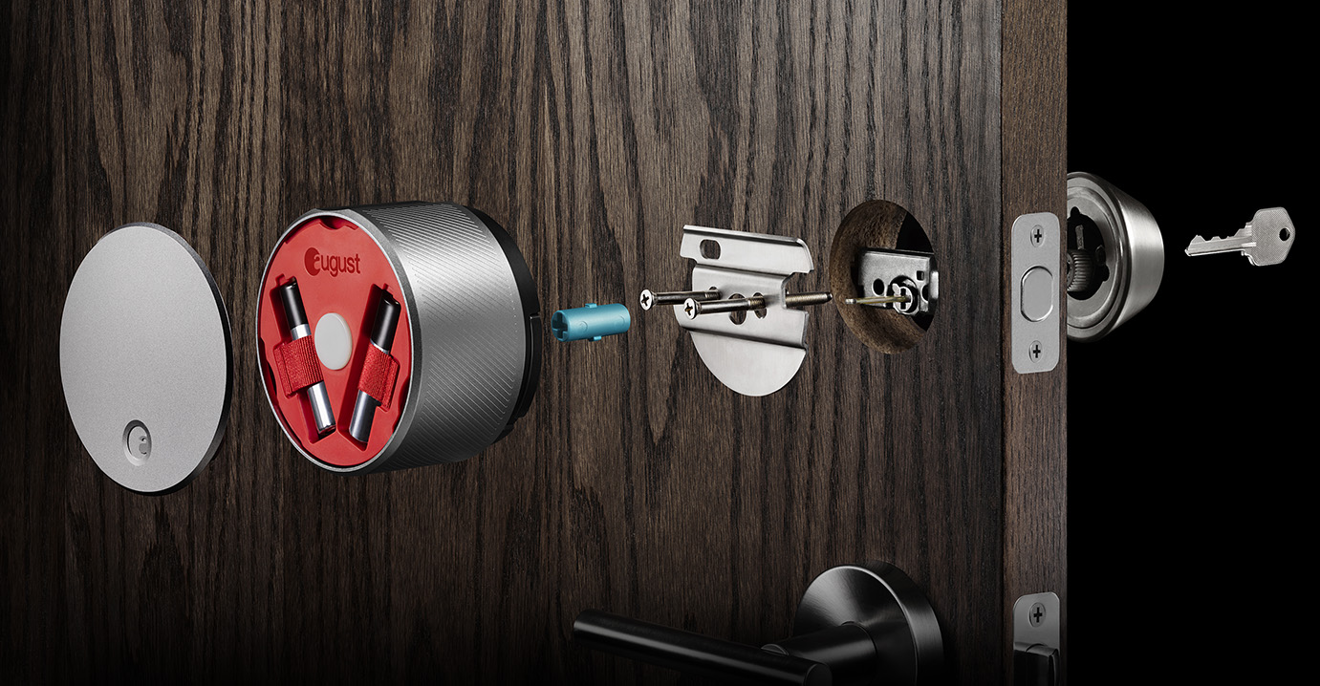 The August Smart Lock, created by famed designer Yves Béhar, is now available at retail through a partnership with Apple, which is selling the HomeKit-connected device at all of its locations across the U.S.
Availability of the August Smart Lock lineup at Apple Stores was announced on Tuesday. The units, which sell for $249.99, are said to be available in Apple's retail locations across the U.S. starting this week.
For now, it appears that the August Smart Lock is exclusive at retail to Apple Stores. The smart home accessory maker said its partnership with Apple is ideal because the company is "committed to building world-class products and providing an excellent consumer experience at their stores."
Orders for the August Smart Lock will also be available through the company's online store at the same price, though it is currently backordered. Pre-sales began in May of 2013 at a discounted rate of $199.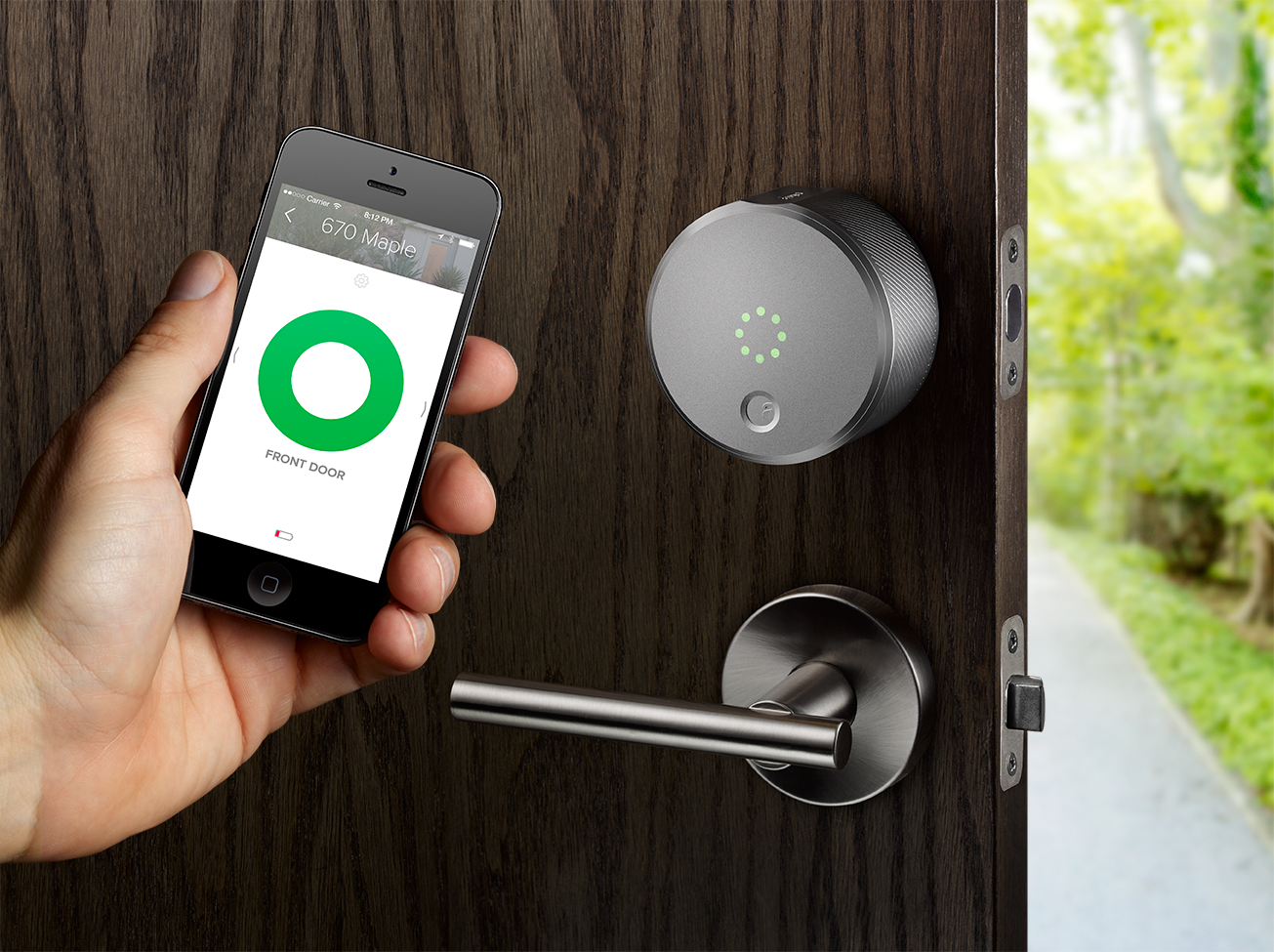 August Smart Lock hardware first began shipping to preorder customers in August, but not all pre-sales have been fulfilled prior to the retail launch. The company said on its official blog on Tuesday that this was a "tough call," but that retail is a difficult market for startup companies.
"The main reason we are going to retail is because many of our early supporters have consistently asked for alternatives to a purely-online purchasing experience," the company said. "They'd like to see the product in person, understand the installation requirements and ensure the look and feel fits with their home."
Designed by Béhar, August resembles a large puck that shares similarities with Nest's Learning Thermometer, except without the display and touch controls. The lock can be accessed wirelessly via Bluetooth Low Energy and an iOS app, meaning users can share virtual keys with family and friends from an iPhone.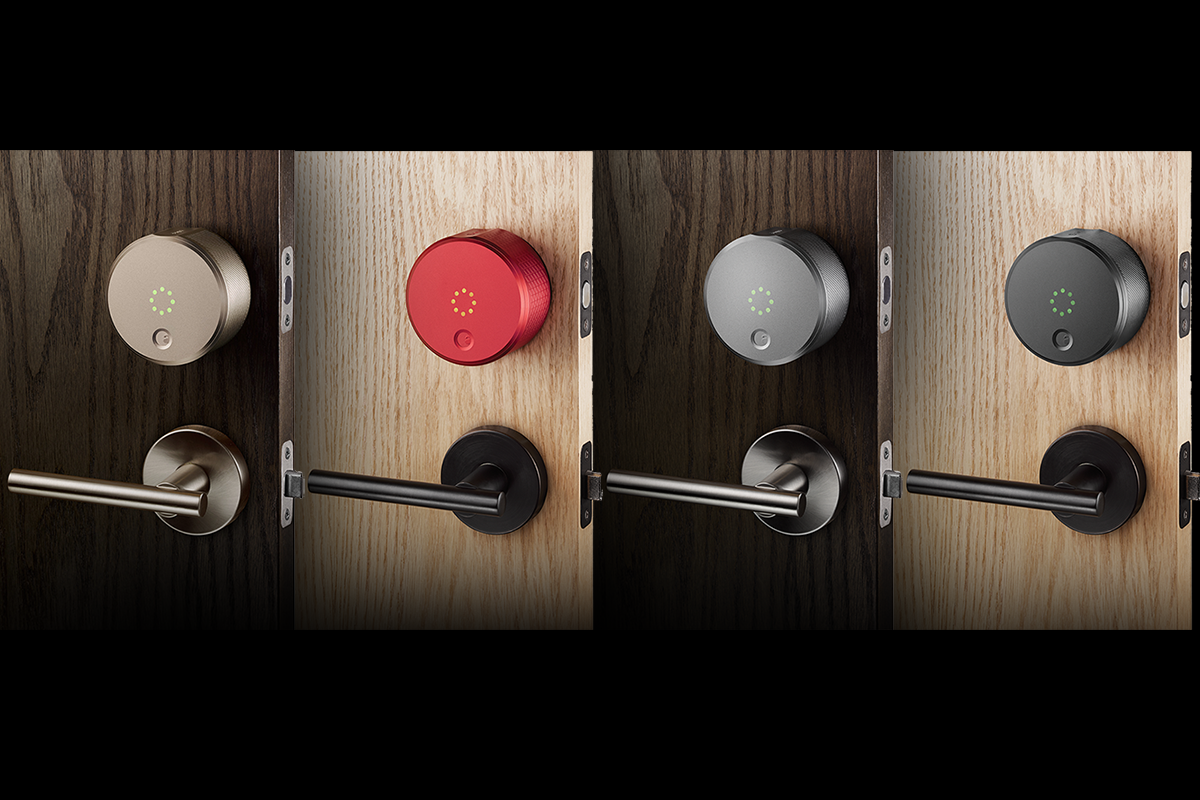 Digital keys can also be customized for various uses, such as only working at certain times or on certain days, or simply being a one-time use key.
August claims compatibility with a wide variety of deadbolts and promises quiet operation, a feature most products lack. Made of metal, the device runs on four AA batteries, which last a claimed six months, and is able to operate in the event of a power outage. If the unit malfunctions, a rotating collar acts as a physical backup inside, while users can unlock the deadbolt with a regular key from outside.
The hardware is also compatible with Apple's new HomeKit developer tools in iOS 8, which allow Siri to control and monitor smart home accessories.