Organize your holiday iPhone pictures into a photo book with these apps

As families come together during the holidays, many will be taking photos with their iPhone, iPad and other devices. Use these apps to make lasting photo books everyone can enjoy.
With the rise of smartphones and tablets, everyone takes pictures on their device and rarely prints physical copies to save. Rather than text and email photos to your family members, print out a photo book with everyone's favorite pictures. Our family has done this every year and we have a record of all the special events, birthdays and holidays in one place, and in a physical book.
Whether you have lots of time over the holidays to create collages and captions for every photo, or you need to put together a book in just a few minutes, there is a solution for everyone.
Mosaic
Mosaic is a free, universal app in the App Store that helps users make a beautiful photo book in minutes. Simply choose 20 photos from the Camera Roll on your iPhone or iPad, import from Facebook or Instagram, arrange them how you like, order the book and that's it.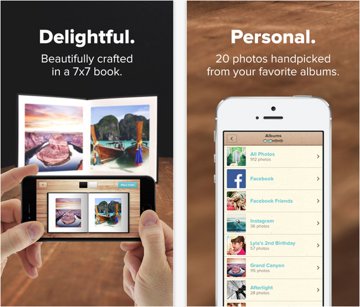 The book itself is 7x7 inches and users can choose white or black pages. Some downsides of Mosaic are the inability to add additional pages or place multiple photos on a page. But if speed and simplicity are priority, this is the app for you. Each Mosaic book costs only $20 and arrives in four days.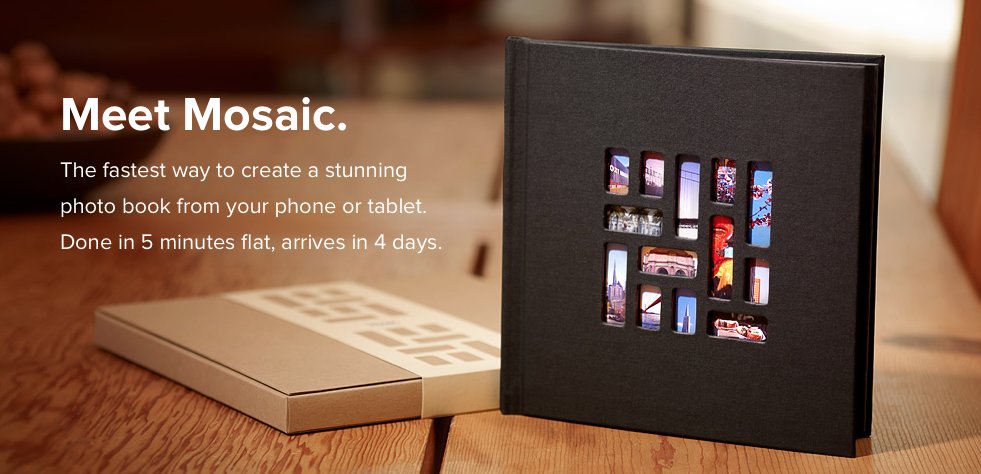 Shutterfly
Users may be familiar with Shutterfly as the service that can print photos on pretty much any object. Aside from mugs, mouse pads and other gifts, Shutterfly also has the ability to make great photo books in various sizes and designs.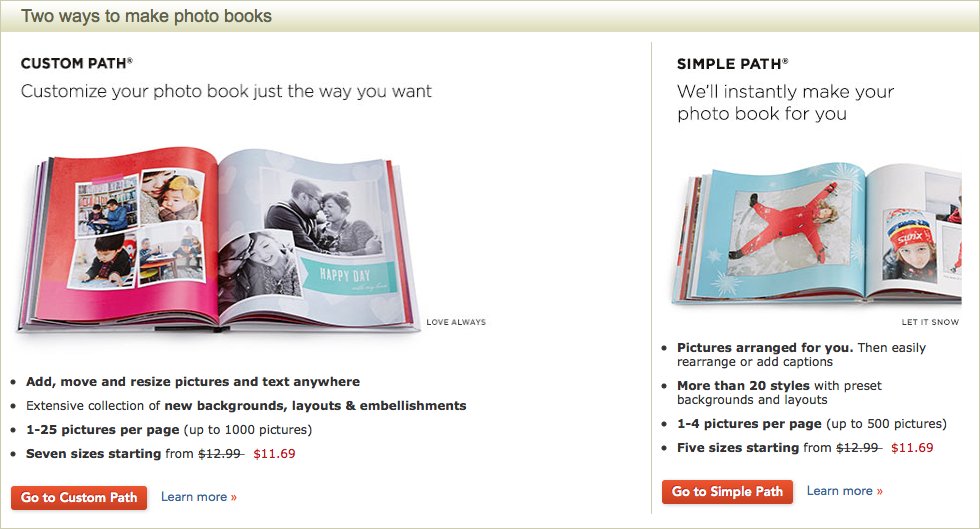 The free Shutterfly iPhone app allows users to create certain photo book designs and gifts right from the device. The app can be cumbersome at times and it may be easier to create more elaborate books on the website as oppose to the app, but can get the job done. Prices start at $11.69 and Shutterfly can add additional pages and layouts to a book for additional fees.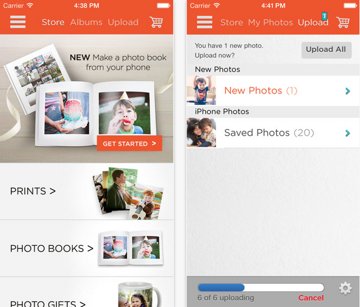 iPhoto
Free with every Mac, iPhoto is Apple's de facto software for managing and organizing your photos. Users can also print single photos, create photo cards, calendars and photo books within the app.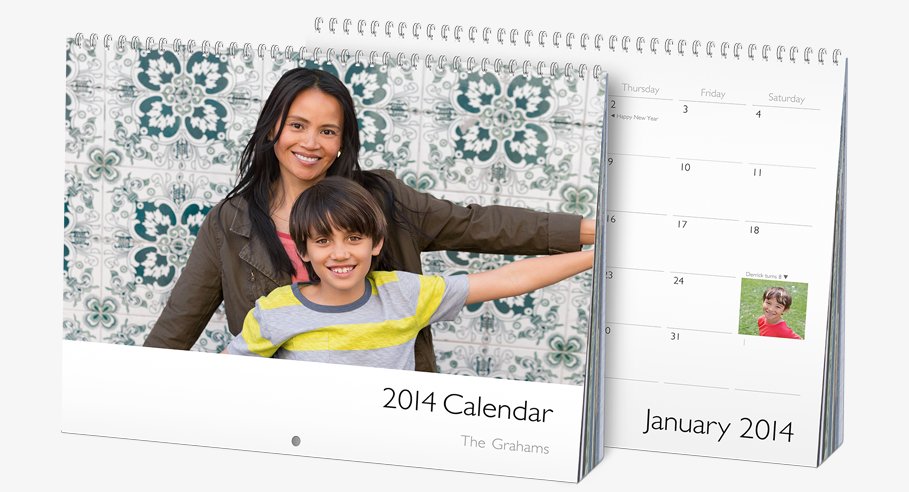 Apple's professional photo app, Aperture also gives users these options but will be discontinued next year. iPhoto will also change to a new "Photos" app next year but current libraries and albums should carry over in the transition.
iPhoto gives users many options for photo book templates, and within templates users can choose 1, 2, 3 or more photos per page in various designs. Captions per page, maps with image locations and other specialized features are all built in as well.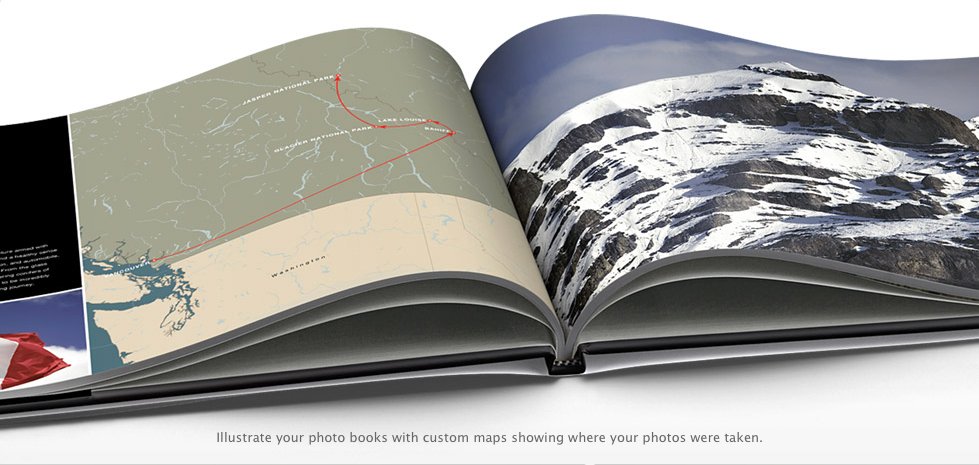 iPhoto books start at just $3.99 (but must be bought in packs of 3 for that price). Single books start at $9.99 for an 8x6 inch softcover book, while hardcover books start at $29.99 for 8.5x11 inches.

AppleInsider has affiliate partnerships and may earn commission on products purchased through affiliate links. These partnerships do not influence our editorial content.